Prayer and Liturgy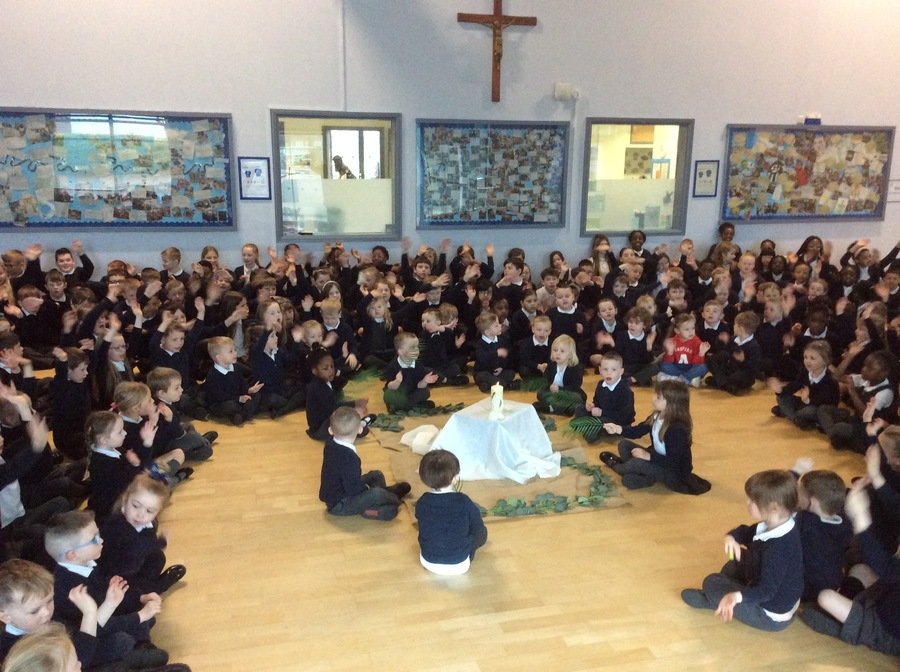 At St. Edmund's, we understand worship to be a special act or occasion to show reverence to God. Collective worship involves members of our school coming together in prayer. All members of our school community are encouraged to take an active part in the prayer and liturgy. Collective worship forms an essential part of the school's provision for prayer and liturgy. It provides an opportunity for the school community to come together to reflect on God's word and to celebrate and respond to the beliefs and attitudes which characterise Christian life.
As a school community, we strive to provide a rich variety of prayers and assemblies, which deepen pupils' sense of belonging to the faith community of our school, our parish and to the wider church across the world.
We gather together as a whole school to take part in weekly prayer services, which are carefully planned by the teacher leading and pupils. It is an opportunity for staff and children alike to come together in the presence of God, a chance to pray together and a way to teach the children how to pray. Across the year, pupils from Reception upwards are given the opportunity to lead prayer and worship for their peers. Alongside this, the GIFT team plan, prepare and lead whole school collective worship centred around key points in the Liturgical year or around pertinent events to our community.
As a resource, we use TenTen to support the development and organisation of collective worship. We also take the themes of our assemblies from the traditions of the Christian faith, observing the festivals and major events of the Christian calendar.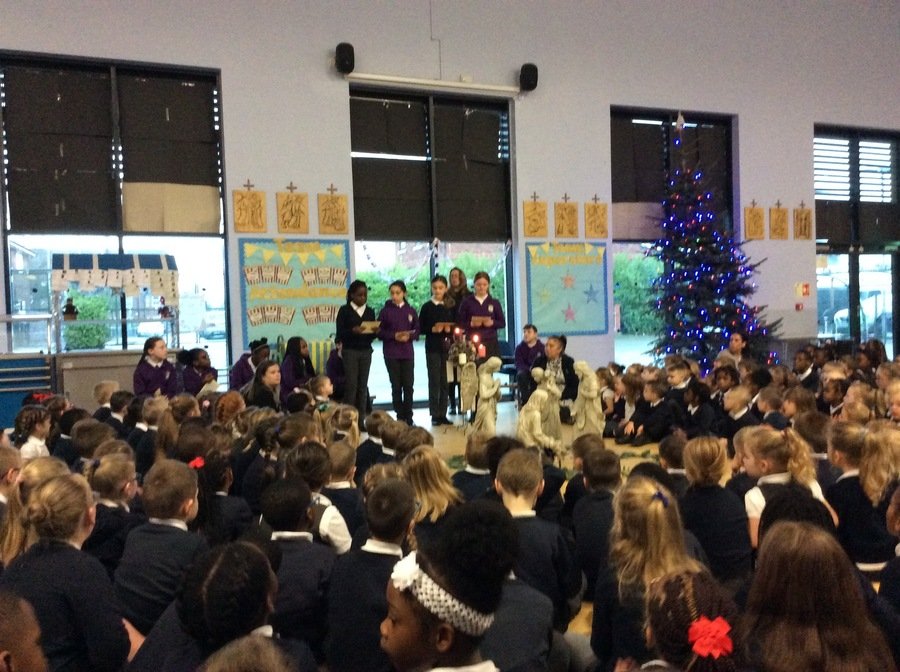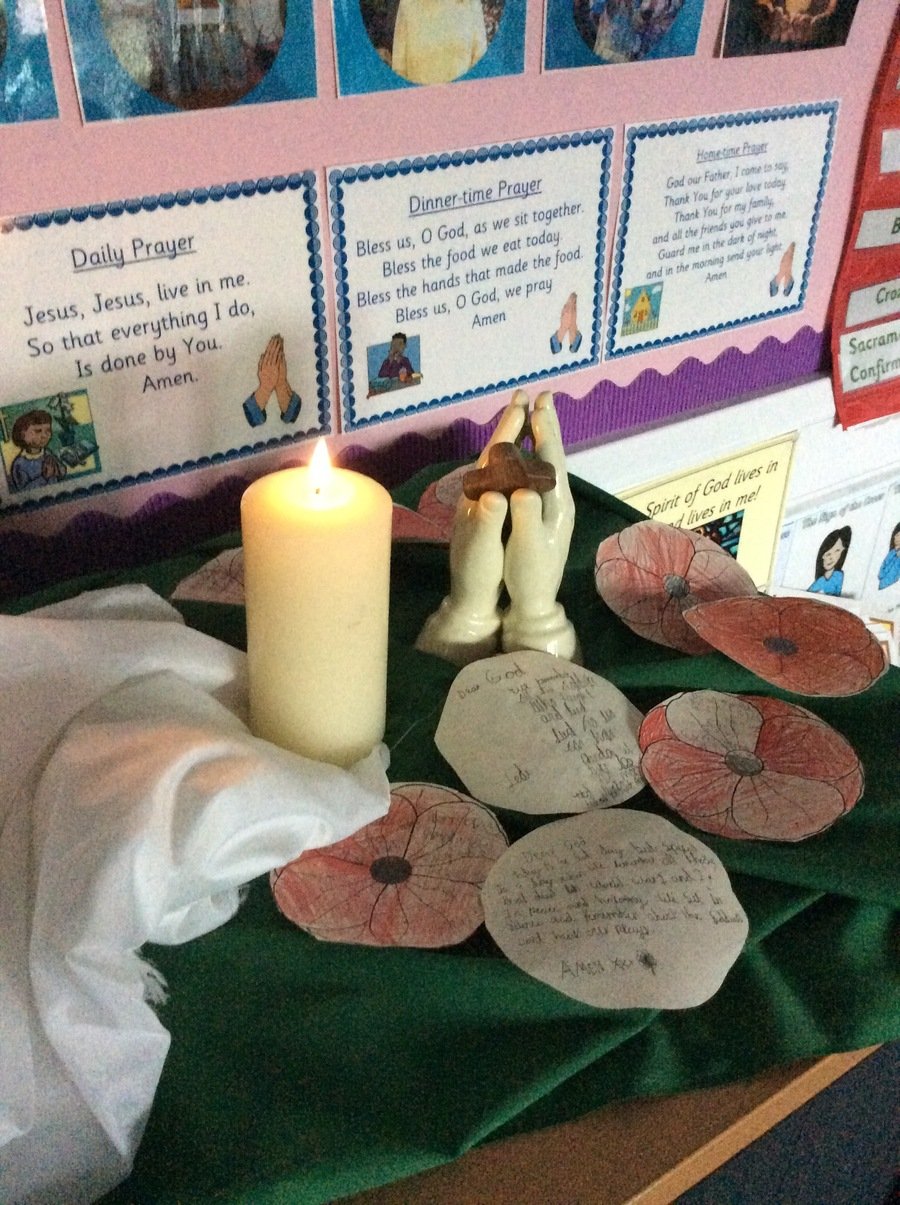 Class prayers are said each morning, before lunch and at the end of the school day. These prayers are consistent across each Key Stage and pupils are encouraged to learn these prayers. Our school mission prayer is said daily, and children focus on the call to love, respect and care for each other.
Children recognise this time as a period of calm reflection, a time to be quiet and thoughtful, to put themselves into the right place to learn or to give thanks for the achievements of the day. We create an appropriate atmosphere by using music and candles or other objects as a focus for the children's attention.
Dedicated time for prayer and reflection is given during curriculum RE sessions. This allows pupils to grow spiritually. As a class group, prayer and liturgy is also conducted linked to the work of the GIFT team. Following the liturgy delivered by the pupil leaders, class groups design and share worship to reflect on the themes shared.
Pupils are encouraged to write their own prayers throughout the year and these are shared and celebrated within classes.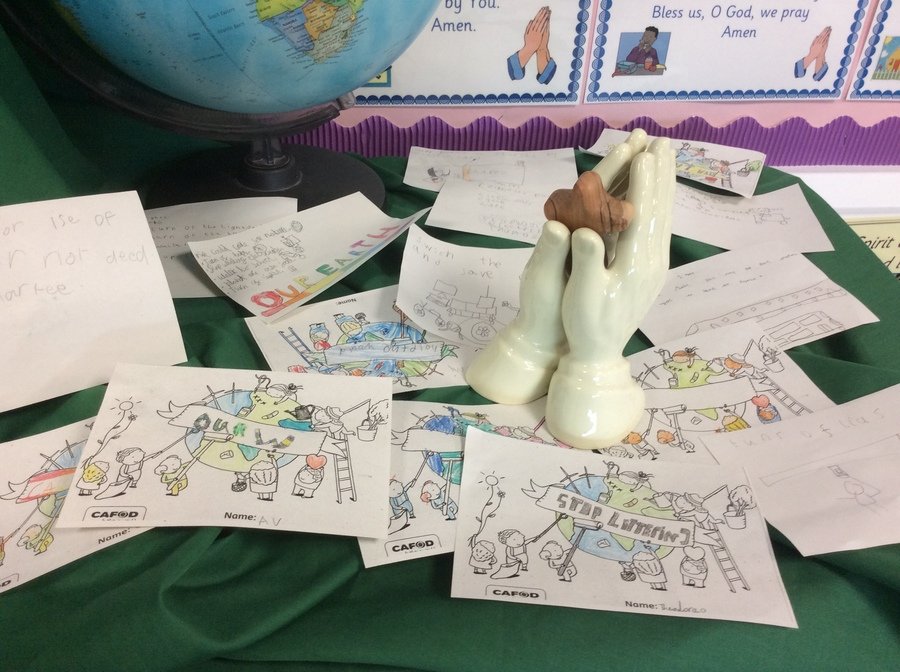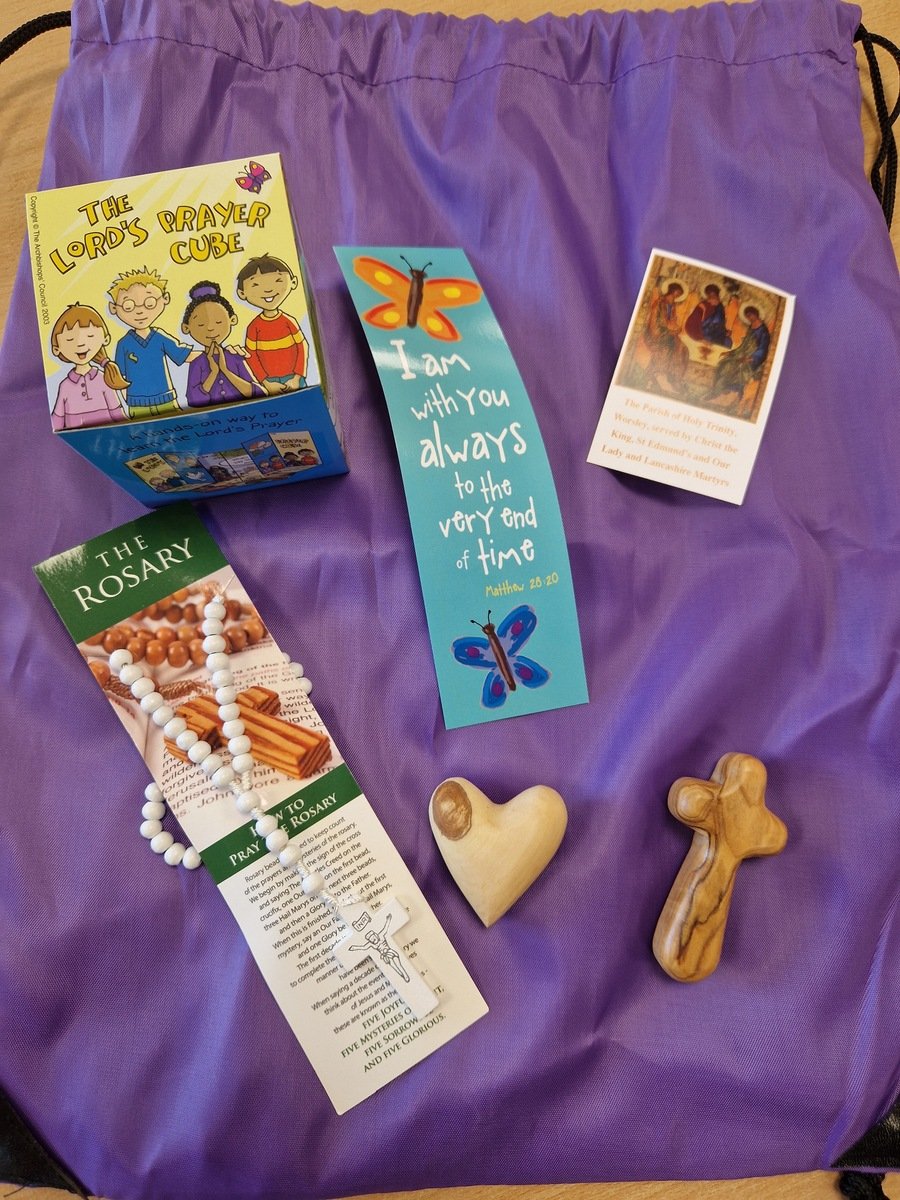 Each week, we gather in phase communities to celebrate the achievements of our pupils and thank God for all he has blessed us with throughout the week. Our celebration assemblies reflect the achievements and learning of the children. These assemblies provide an opportunity to reward children for their achievements both in and out of school. They also play an important part in promoting the ethos of the school, which is that all children are valued, and all achievements are recognised.
During this time, children are also presented with prayer bags. Prayer bags are a resource we use to support worship in the home. There are a number of items in the bag including prayers and items such as a wooden heart and Cross. During the year, the bags are linked to the liturgical calendar. Each week one child from each class is chosen in assembly to take the bag home to share with their family.
Celebrating Mass at St Edmund's RC Church forms a very important part of our school prayer life. Opportunities for children from across the school to participate are maximised. Members of the Parish and parents/ carers are encouraged to attend. Our children attend Mass as a whole school to celebrate significant events on the liturgical calendar. Children also attend Mass as a part of their phase community each half term. During phase community Masses, children develop their understanding of how to participate fully with church traditions. Our children have the opportunity to share readings, bidding prayers and lead the offertory when in Mass. Children across the school are chosen to take part at this level.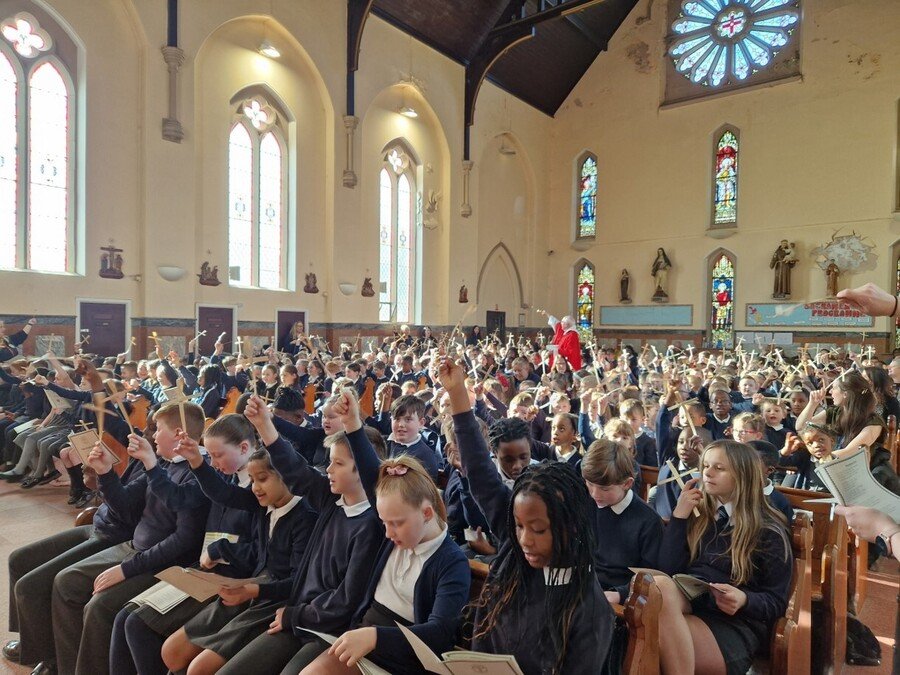 Throughout the year, pupils are encouraged to engage more deeply with prayer through a series of prayer and meditation workshops. This allows children to take more time to experience a range of ways to speak with God.
During these workshops, the children move around the school to experience a carousel of different stations which allow them to participate in a range of prayerful practice.