Reception
Welcome to our Reception Class!
Reception Team
Team Orange - Mrs Bradbury Class Teacher
Team Yellow - Miss Howard Class Teacher
Mrs Backhouse - Teaching Assistant/Key Group Worker
Miss Gray - HLTA PPA
Reception Reminders: Please ensure your child has a named bag with a pair of black pumps in school. Fruit is available free of charge daily. Toast and milk are available for the half term via Parent Pay. Thank you!
As you know Tapestry is wonderful app used by the Early Years Team. We use it to document children's learning journeys in school. We love it when you view our in school learning and add your comments!
Remember you can use Tapestry at home to share any learning or experiences from home. We always love to hear for you.
Click on the image below to access a guide
to explain 'The why and how of adding observations; for families using
T
a
p
e
s
t
r
y
at home.'
If we are forced to conduct home learning due to COVID 19 we will be using Tapestry to share home learning activities. You will be able to access these using 'memos'. You cannot view 'memos' on the app, you need to access Tapestry via your internet browsers to see the memos sent by teachers.
We can't hold our usual Reception Reading briefing in school at the moment so we have uploaded some information below. Please speak to us if you're unsure about anything.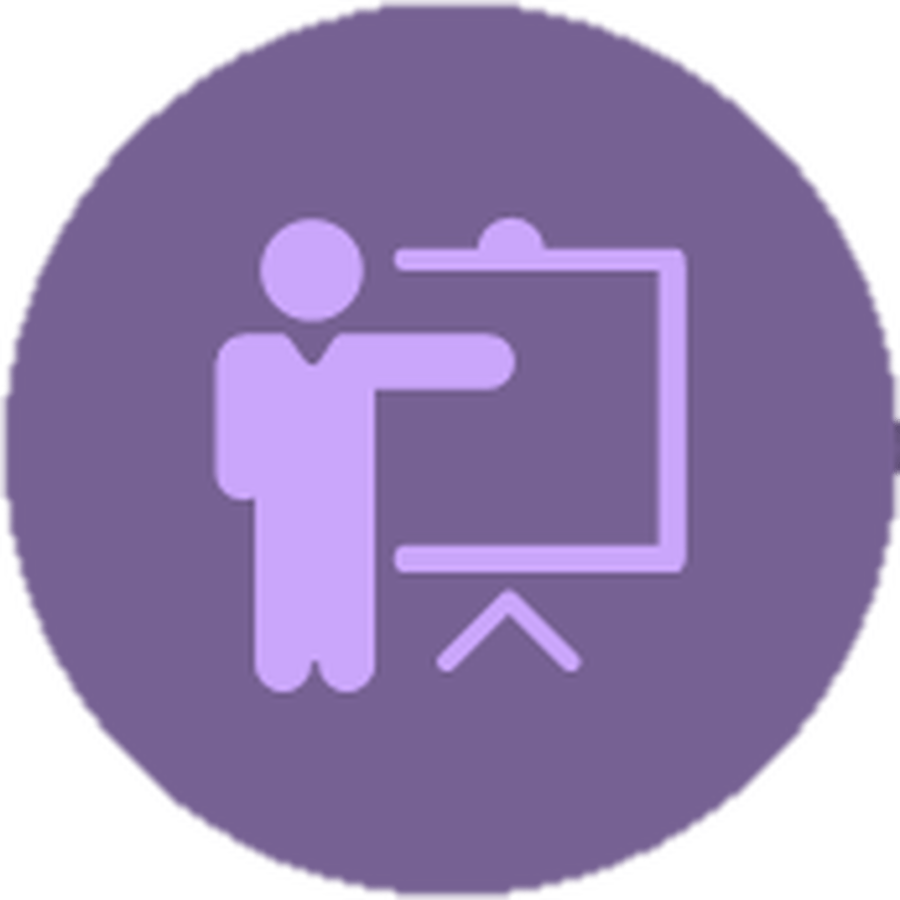 Online Home Learning Links
Reading Eggs is an amazing website/app that you can use from home. You can have great fun playing games and reading.
Children have their own individual reading login which you should have received by email. If you cannot find your child's login details, please ask a member of the Reception team and they will gladly give this to you!
Happy reading!
Click on the image to access the website.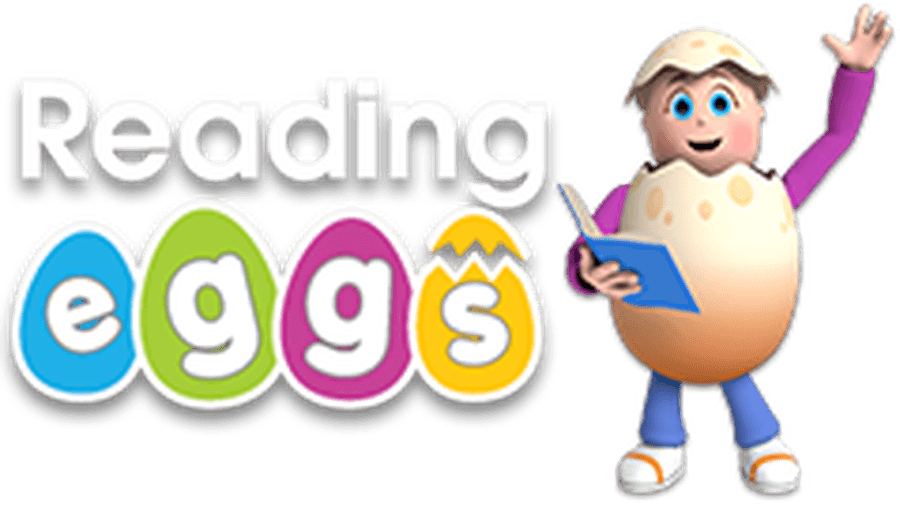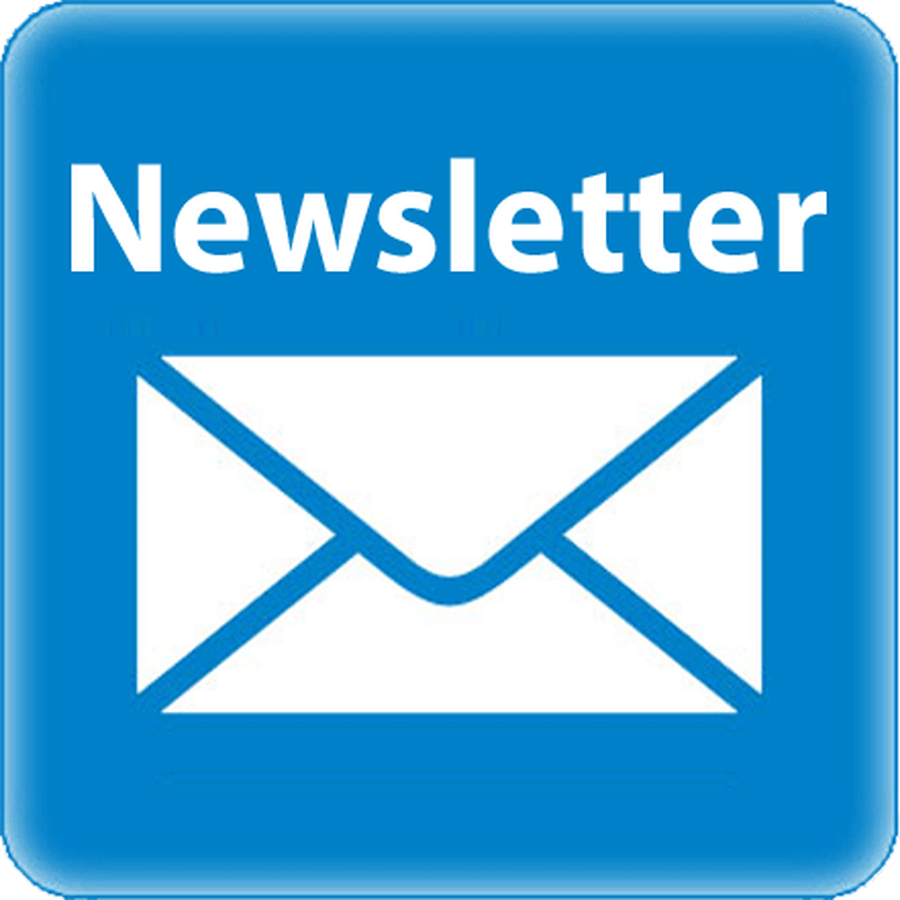 Our homework web has lots of suggested home activities linked to our current topic. These activities are linked to the areas of learning in Reception and are designed to be practical, using resources at home which do not need printing.
These activities are for the whole of the half term. Ideally, you should select one activity to complete each week. Which activity you choose and the order in which you complete them is entirely your choice.
Once you have selected an activity from the web you can upload photos or videos on Tapestry to show completed homework. We will then award your child with a green dojo.
We can't wait to see all your lovely homework and celebrate their work in class.
Ambition Day
Today in school, we are celebrating 'Ambition Day' and we have been encouraging the children to talk about what they want to be when they grow up and why?
The children all look absolutely fantastic in their costumes!
People who help us!
In class today we have been learning about a very important lady called Florence Nightingale. She was born nearly a hundred years ago (this was even before our grandparents were born) and she was a very famous nurse who helped lots of soldiers who had been hurt in the war. She also helped to make hospitals better and cleaner.
We talked to the children about what life was like when Florence Nightingale was a nurse and they were very surprised to hear that in those days there was no electricity.


Maths No Problem
We have been learning about capacity. The children have gained an understanding that capacity is the amount of liquid it a container can hold. We worked with different size containers to find out which had a greatest capacity and which had the smallest capacity.
People who help us!
Florence Nightingale had to carry a lamp with her so that she could see in the dark and as a result was known as 'The lady of the lamp.'
Role Play Area
We have been role playing in our doctor's surgery. We had to make an appointment, write about what was wrong with out patients and how we were going to treat them.
Sumo
Learn Latin introduces the idea that change comes through action.
This principle only requires us to learn two words of Latin. Two you might already know: 'Carpe Diem' which in English means 'seize the day.' Remember, F.A.I.L also stands for 'First Attempt in Learning.'
R.E.
In R.E. this half term we have been learning about 'Judaism.' The children have been using new words such as, 'Menorah', 'The Torah'. 'Ark' and 'Hanukka'. Why don't you ask your child what they have learnt so far?
English - Supertato
We have been reading the story 'Supertato.' First we created a story map and the we stepped the story. Finally the children were asked to think of a part of the story and then we took part in some 'Freeze Framing.'
SUMO
Remember the beachball
We have been looking at the fourth principle. It encourages us to understand that others may have a different viewpoint and the way to healthy communication and better relationships is by seeing issues, challenges and conflict from another person's perspective.

Minibeast Painting
As part of our Topic on 'Minibeasts' We decided to paint our favourite minibeast. We looked at photographs to help us to choose the correct colours and show lots of detail.
Everyone was very impressed with our paintings.

Superworm
In English, we have been reading the story, 'Superworm.' The children have been identifying the rhyming words within the story. They have also been creating a bank of words describing the two main characters in the story, 'Superworm' and 'Wizard Lizard.'
Queen's Platinum Jubilee
We have been celebrating and learning about the Queen's Platinum Jubilee. First, we learnt all about the Queen, where she lives and how old she is etc. We then learnt about the Union Jack flag and why we are celebrating the Platinum Jubilee. We watched part of the Queen's coronation. Finally, we sang the national anthem then we made Union Jack flags and the children created their own crown.

Superworm Sundaes
We made a 'Superworm Sundae'. We used chocolate ice cream for the mud, a biscuit for the soil and jelly laces for the worms. We had to follow instructions on how to make it and then we practiced giving some instructions of our own. We sounded very bossy!

Minibeasts
Our Topic this half term is 'Minibeasts.' In this lesson the children were looking at videos of different insect. The children were looking at different facts for each minibeasts. When answering questions, H said 'caterpillars turn into butterflies. The egg turns into a caterpillar.' F said 'The snails shell is to protect it.'
P.E.
We have been practising our ball skills. This week we have been learning how to pass a ball, with control, to a partner.
After that, we began to travel with a small ball in a small game situation. Then we practised kicking a ball with some power to score goals.
The children really enjoyed this lesson.

Maths No Problem
In our Maths lessons this week we have been learning all about doubling. Yesterday we looked at some dominoes and sorted them into doubles and non-doubles. Next week we will be learning about halving and sharing.

Minibeast Hunt
In the outside area, we have been searching for minibeasts. The children were really excited when they found worms, snails, woodlice, spiders etc. They ticked off what they had found on their minibeast hunt sheet.

Silver Trail
As you know we have been collecting silver coins for our chosen charity. This year we are donating all of the money to 'Mission Together.'
Every class took there collection of coins onto the playground and placed them in a line to see which class had collected the most.

Chicks
The children were very excited when the farmer delivered our chick eggs. One day the children came into school and four chicks had hatched. Later that afternoon our Nursery children witnessed No 5 hatching. We have been learning all about the 'Life Cycle of a Hen.'

World Book Day
We celebrated 'World Book Day' this week, we all looked amazing in our costumes! In our English lessons we have been focussing on the book 'Journey.' All of the children enjoyed making paper lanterns.

Stations of the Cross
The gift team escorted our Reception children around the school to experience 'The Stations of the Cross.'
All of the children were so respectful!

Healthy Eating
We have been reading Oliver's Fruit Salad. We discussed all the different ways we can keep healthy. The children also learnt how to create a bar chart to show collected information, such as, 'Our Favourite Fruit is…'

PSHCE
We have been discussing the recent events in Ukraine. We talked about how sometimes people do things without thinking of the consequences and how hurtful they can be to others. The children were shown a map of the UK in relation to Ukraine to reassure them that we are safe. In provision the children were able to create sunflowers which is the national flower of Ukraine.

Maths No Problem
This week we have started using Maths No Problem. The children have really enjoyed the activities and today we were able to use our journals for the first time.

Topic
We have been looking at the different parts of a plant. The children then labelled the different parts of a flower.
Some children cut out the different parts of a sunflower and stuck them together in the correct order.
We also created some observational drawings of flowers. We talked about the importance of drawing what we could see and looking closely at the different shapes of the leaves and petals. We observed long, thin petals, pointy petals and curved, oval petals. We also spotted that one of the leaves on the tulip was bending down so we reflected this in our drawing.
We used a pencil to sketch our flowers. Then we used oil pastels to colour them. We were very careful to select the correct colours to represent our flowers.

Chinese New Year
The children have been learning all about Chinese New Year. The children remembered lots of information, E.G. Chinese children went to school wearing red clothes, while at school, the children did some special Chinese writing and watched some dancing. They also talked about the parade.

Snowflakes
Our topic this half term is 'Winter'. We have been creating some snowflakes by cutting out and folding a circle shaped piece of paper. We made them look very sparkly with silver glitter!

P.E.
The children have been learning a 'Winter' dance. To warm up they had to move around the hall in lots of different ways. First they pretended to be snow fluttering slowly down from the sky and then they had to stride through the snow and slide gracefully along the slippy ice.

Chinese New Year
The children have really enjoyed our food tasting session this afternoon. We tried chicken spring rolls, prawn toast, sweet and sour wontons, egg fried rice and prawn crackers. The children used the words yummy, tasty, hot and spicy to describe what the food tasted like and crunchy and soft to describe the texture.

Safer Internet Day
The children have been learning about how to safe online. We all read the e-book DigiDuck and the Magic Castle. After that we all made masks.

RE
The children have been learning all about 'The Lord's Prayer' in our R.E. Lessons. We used actions to help us remember the prayer.

Chester Zoo Trip
Today we went on our class trip to Chester Zoo. All the children were so excited to see the animals.

Sumo - Hippo Time
The children have been learning that emotions are normal and fine to have but we need to manage them in a good way. Hippo Time is a time to reflect and get going in the right direction. They learnt that we can express our emotions in a way that is healthy.

English
In English we have been creating story maps for The Guffalo's Child. We then stepped the story which the children love doing. After that the children took part in some 'freeze framing' using our power words.

Maths
In Maths, we have been looking at measures. We used the mathematical language of heavy/light and heavier/lighter. In provision we explored the weight of different objects.

Pantomime
The children were very excited to have a special treat in school. All of the children watched the pantomime 'Aladdin.'

Reindeer visit
This afternoon we have had a very special visit from Santa and his reindeer Donner and Dancer. The children were all very excited.

Sumo - Fruity Thinking
This half term we have explored another SUMO principle 'Fruity Thinking'. We created fruity thoughts as a team and sorted some statements into fruity and faulty thinking. We also learnt about our inner coach and inner critic. We are amazing!

Santa Run
We took part in Santa's run. They really enjoyed running around our outside area wearing Santa hats.

Christmas Experience Day
Wow what an amazing day we all had! We completed lots of different Christmas activities throughout the day and ended with a biscuit and some hot chocolate.

Odd Socks Day
The children wore odd socks to school for our themed week on Anti Bullying. We showed each other our odd socks and talked about how everybody is different. We also discussed how we can be kind to each other and use kind words. Then we designed our own odd socks.

Maths
The children have been using five frames to show different ways to make 5. They were able to recognise that had 5 because the five frame was full. They were also able to explain what the frame was showing such as 3 red counters and 2 yellow counters. 3+2=5.
Representing the Number 3 and 4
The children really enjoy finding different ways of representing a number. These children were really pleased with their independent work. They wrote the number, the word, a tally chart, number sentences, shape, objects, etc.

All Saints Day
All Saints' Day falls each year on 1st November.
It is a time when we remember all of the saints who have died and the wonderful things they have done.

Visit to Church
We visited our Church today. The children were very respectful and listened carefully to Father John. Father explained the different features of the Church especially the Baptismal Font as this is something we are learning about in our RE lessons.

Topic - Night and Day
We have been learning about Night and Day. We looked at different videos clips and discussed what we could see. Then we watched a clip showing a city at night. The children were asked why there were lots of lights and one child said "The lights are on because it is too for everyone to see."

Black History Month
It is Black History Month so we have been learning about Bob Marley and how he created reggae which then became recognised and loved over the world. We then discussed British groups, such as the ska band The Specials, UB40, Madness, Aswad and Musical Youth, whose music was influenced by the reggae genre. The children enjoyed listening and dancing to the music.

National Poetry Day
Reception have been learning the poem 'Journey to the Moon' for National Poetry Day and for our Rhyme Time Challenge. The children then made their own rockets in provision. Well done Reception!

Maths
Some of the children have been learning about positional language and some of the children were challenged to find different ways of making 10 using the numicon tiles. All of the children worked really hard and they were proud of their achievements.

School Library
It was lovely to be able to go back into our school library again. The children were excited to explore all the different books available.

English
In English we have been looking at how at a set of instructions. The children made their own jam sandwiches and we discussed how we need to follow the instructions in a set way. We talked about how we have to use bossy words when writing our own set of instructions.

English
The children have been working really hard on their writing. They have been looking at how we use speech bubbles. The children were really proud of their work. Take a look!

English
In English, we have been engaging in role play using our current story 'Goldilocks and The Three Bears.' The children enjoyed using the masks to re-enact the story and they were fantastic at using different voices for the different characters.

All About Me!
Our topic this half term is 'All About Me!' First we completed our Pre-learning task to find out what the children already know.
The children have been engaging in different activities throughout our first week back.

RE
This month of October marks the month of Mary so today we have been focusing on praying to her and using the Rosary. The children have been learning about the Rosary using the beads and the different prayers such as 'The Our Father' and 'The Hail Mary.'

Maths
After learning about repeating patterns in our maths lesson, the children decided to create their own repeating patterns using the multi-link cubes and other resources.
Some of the children decided to take their learning outside and used a variety of resources to create their own repeating patterns.

Topic
As part of our topic 'All About Me' we have been talking about different parts of our body. In our key groups we drew an outline of child's body and the children helped to label the different body parts. The children were very good at naming lots of different parts.

S.U.M.O
This morning we introduced our new S.U.M.O. program to the children. S.U.M.O. stands for stop, understand and move on. We talked about making the right choices when things don't go quite as we planned and we encouraged the children to always try to have a positive mind set.
The children then created their own colourful t-shirts to reflect their positive attitudes to certain events.