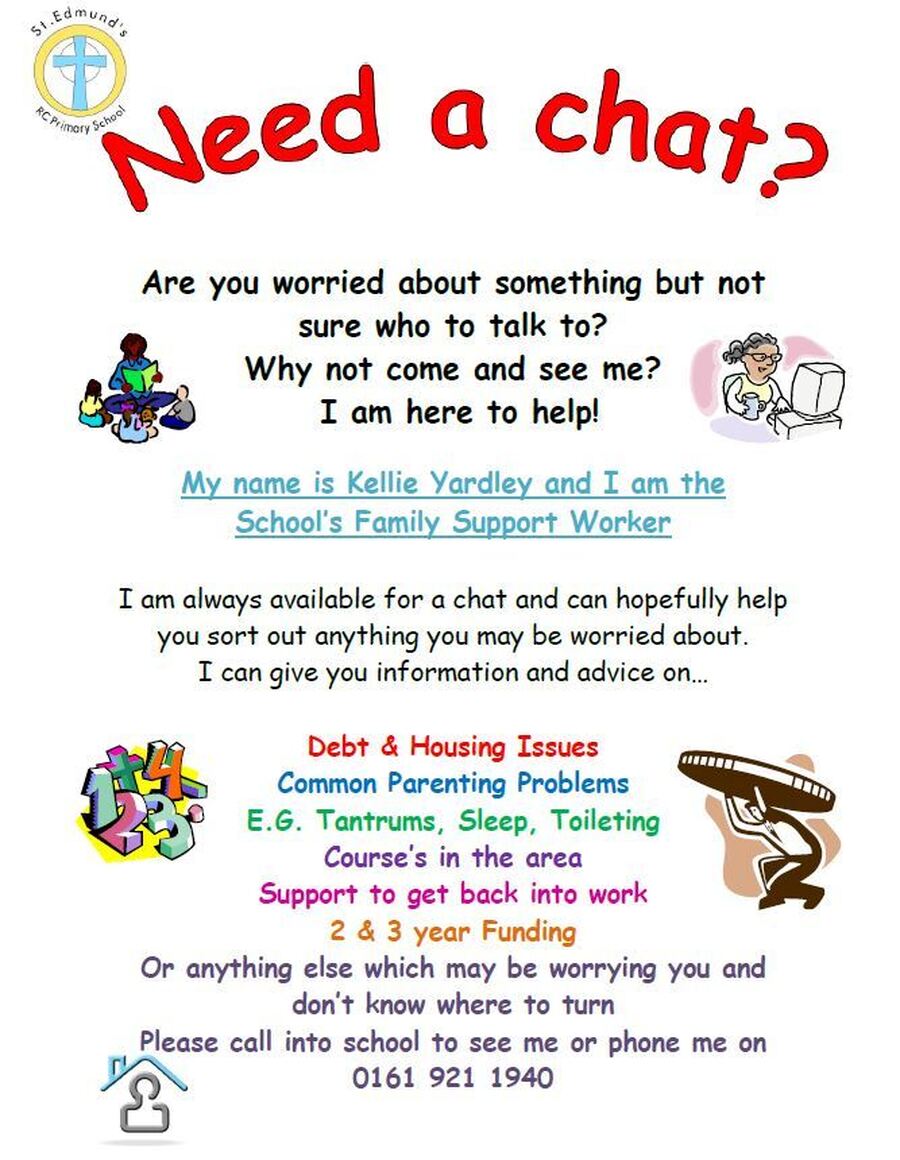 Our Catholic mission is to help anyone experiencing poverty, disadvantage and discrimination to transform their lives with dignity. We know that anyone can reach crisis point. Please know that we are here to provide help to guide you to the services that can make a difference for you and your family.
There are a wide range of services out there that are there for you and your family and can provide help and support. Below we have listed some of the agencies our community has access to. If you have any questions or feel that the services below don't meet your needs, speak to Kellie Yardley and we will try to help you.
Salford Foodbank
Salford foodbank is currently operation on the following sites: Salford Loaves and Fishes, St Philips Chapel Street,
Swinton Gateway; Broughton Hub; Walkden Gateway; St Andrews Church and Mustard Tree in Eccles and
Wharton & Cleggs Lane Church in Little Hulton.
To access the foodbank for emergency food you MUST HAVE a valid foodbank voucher/voucher code. We can provide vouchers to those in crisis who require emergency food. Please call in and ask to speak to Kellie Yardley. Click the logo above to access the website for Salford Foodbank.
Salford step into action
The service wants to build relationships with the parents they support in the area and would like families to refer themselves to the service.
The service deliver support packages to families
There are lots of ways you can contact Gemma Fish, you can :
Email the team on: walkdenandlhaction@gmail.com​​
Text or what's app on: 07593 593445
Call the team 0800 009 6605.
When you send a message to Gemma please include: your name, address, phone number and how many children you have and their ages (no names).
Parents should send their Request by 9pm on a Sunday evening to be scheduled for the weekly food runs.
Household Support Fund
The Household Support Fund was introduced in October 2021 to support vulnerable households with essentials like food and energy.
This scheme is discretionary and the funds will be used to support households in the most need. This particularly includes those who may not be eligible for other support made available by government.
Click on the image above to access the webpage.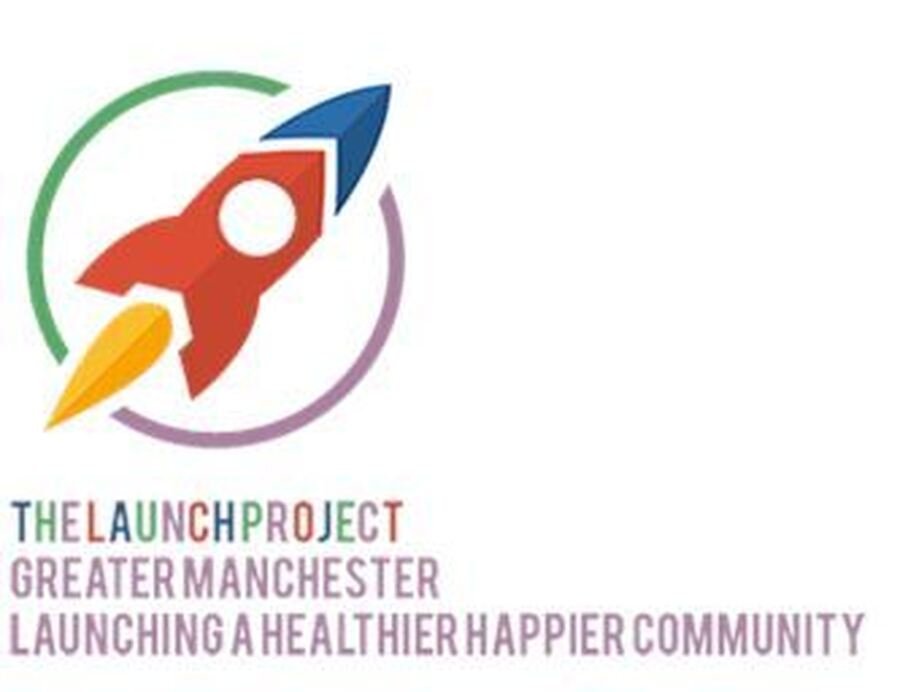 The Launch Project
The Launch Project are a community based organisation that offers a mobile pantry service to members of the community that are either unable to access foodbanks through mobility issues or mental health issues, or who are not eligible for foodbanks due to not meeting the criteria.
They work with various high street food stores who donate their daily unsold food to our pantry, this not only redistributes the food to those who need it the most but also lowers the amount of food going to landfill. They operate six days per week with early morning or evening collections.
Supporting stores: Aldi, Lidl, M&S, Sainsbury's
Unlike a food bank it is not a free service, it costs £4 and for that you get around £25 worth of food and family essentials.
To Subscribe please email pantry@thelaunchproject.org
FOOD CLUB:
Wednesday - From 9.15am - 2pm its Food Club.
£2.50 for 12 items and first visit is free. They can just come along and ask for me to sign up and get their food.
From 9.15 - 2pm its Visit From The Stork, if they ask for Emma or Alison they can get nappies, wipes, baby milk and blue top milk.
While this is going on we also make brews if anybody wants to stop and have a chat with us about anything going on etc.. brews are free but donations welcome.
Big Local Food Club is located at Little Hulton Skill Centre, at Little Hulton District Centre
If you require emergency support for baby essentials, please contact Kellie Yardley and, if elligible, she'll be able to make a referral for the items you need from Visit from the Stork.
They are able to provide the following items:
Nappies/Pull ups sizes 0-6,

Wipes

Baby or kids bath wash

Shampoo

Baby food 6m+

Formula milk stage 1 or 2 only

Blue top milk

Calpol / Teething gel
Please note they do not provide food for babies over 12 months or stage 3 formula milk. They can provide blue top milk or milk alternative as per NHS guidance, and make a referral to a foodbank if the family need food.
Food Club
If you're having to make choices between paying a bill or putting a meal on the table, or you are struggling to make ends meet, Mustard Tree's Food Club could help.
Join Mustard Tree as a client and for just £3.00 you can purchase up to 10 items, including vegetables, fridge items, meat and fish.
To join Mustard Tree you just need to pop into any of our shops with proof of benefits or low income, ask another organisation to refer you, or give us a call on 0161 850 2282 to book an appointment to come in and see one of the team. You can also email us on referrals@mustardtree.org.uk.
COMMUNITY SHOP:
If you are a family in need of furniture, clothing, household items or white goods, then come to our community shop. You do not have to be in receipt of benefits to access the shop and we welcome everyone. Items can be delivered at a low delivery cost.
We can offer further discounts: If a family are in receipt of benefits or can demonstrate low income, you can join Mustard Tree as a client and receive a further 25% off furniture and electrical items over £5.00, as well as reduced furniture delivery costs.
SUPPORT:
We offer a support service to anyone in need of help with benefits, housing, debt and a host of other things. We are happy to support and signpost to appropriate services that may be able to help further. An appointment is not always needed.
Click on the logo to access the website for Mustard Tree.
Salford Independent Domestic Abuse Support Service (SIDASS)
Everyone has the right to live their life free from fear, violence, and abuse. Sometimes it is difficult to know what is happening and you can feel confused and unsure about whether you are in an abusive relationship and the options available to you. You may feel frightened, humiliated and isolated.
Domestic violence/abuse is the systematic use of power and coercive control in an intimate or family setting. The violence and abuse can take many forms, including intimidation, threats, isolation, physical and sexual violence, verbal abuse and manipulation, psychological and financial abuse, and spiritual abuse. An abuser wants to exert power and control over his/her victim.
​At SIDASS, we provide advice, information, and support.
For free confidential advice and information, if you need somewhere safe to stay or just want to talk to someone – we can help.
Men and women

Those in need of refuge

Those experiencing honour based violence and forced marriage

Survivors who choose not to report to the police.
If you want to be referred you can call our helpline in the strictest confidence on: 0161 793 3232. ​Lines are open Monday-Friday from 1pm-4pm.
SIDASS are able to offer support for male victims at risk from female partners, same sex partners and family members.
​It is important to recognise that you are not to blame and you are not alone, there are people who can help you. St Edmund's can support you to make contact with SIDASS and make a professionals referral for you. Please call in and ask to speak to Kellie Yardley.
Good to know tips for emergency situations!
Gas and electric- pay and go If you are down to £4 on your gas and electric pay and go. You can phone your provider and ask for a fuel voucher. You can do this twice a year and don't have to pay it back. £40 credit will be given to you.
Baby formula If you can't get baby formula, if you ring your local pharmacy they should be able to order you some. or if you look on the back of the baby formula tin some have helpline numbers and they should be able to deliver some to you.
Operation Encompass
The school is part of a project that runs jointly between schools and Greater Manchester Police. This is called Operation Encompass.
This means that if police are called out to a domestic abuse incident, the school will be notified so that they can care for your child's needs the following day. Operation Encompass has been designed to provide early reporting to schools of any domestic abuse incidents that occur outside of school but which might have an impact on a child attending school the following day. This information will be shared on school days during the school term. When incidents occur on a Friday, Saturday or a Sunday, the police will contact the relevant school the following Monday.
A nominated member of school staff, known as a Key Adult, will be trained to liaise with the police. At St Edmund's RC Primary school our key adults in school are Miss Moran (Head Teacher) and Mrs Yardley (School based family support).
They will be able to use information that has been shared with them, in confidence, to ensure that the school is able to support children and their families. Information will be shared where it is identified that a child or young person was present, witnessed or was involved in a domestic abuse incident.
We always endeavour to offer the best support possible to our pupils and believe that Operation Encompass is e beneficial and supportive for all concerned.
Domestic Abuse support
If you are in immediate danger, please call 999 and ask for the police.
If you are not in immediate danger, please have a look at the information about SIDASS and the following helplines are advised:
England: Freephone 24 hour National Domestic Abuse Helpline:
0808 2000 247 (run by Refuge)
Support is available from national Women's Aid's online chat service, open from 10am-12pm Monday-Friday.
Bright Sky app by Hestia
https://www.hestia.org/brightsky
Bright Sky is a free to download mobile app, launched by Hestia in partnership with the Vodafone Foundation, providing support and information to anyone who may be in an abusive relationship or those concerned about someone they know.
The app is also designed to be used by specialist and non-specialist practitioners and other employers, and for anyone looking for information about issues around domestic abuse such as online safety, stalking and harassment and sexual consent.
Men's Advice Line: 0808 801 0327
If you are worried that you have harmed or may be hariming someone else, there is support available:
Respect helpline: 0808 802 4040