Welcome to Year 3 and 4!
There are 3 classes in Lower Key Stage Two.
The classes are:
Team Navy - Mrs Williams
Team Sapphire - Ms Brookes
Team Teal - Ms Green
Mrs Barrington and Miss MacManus also teach across all three classes.
In Lower Key Stage Two, Mrs Brady, Mrs Mann and Miss Edwards provide support within classes
and also enhance our provision with small group intervention sessions in the afternoons.
Click here for an overview of what we will be learning in Lower Key Stage Two this year.
Reminders
PE is on the following days for the different classes.
Team Navy - Monday and Thursday
Team Sapphire - Wednesday and Thursday
Team Teal - Monday and Friday
Please make sure your child has their PE kit in school every day. Our PE kit is black or navy shorts, a white T-shirt and trainers or pumps - in colder weather, a plain black or navy tracksuit can be worn. Kits can be left on your child's peg for the half term.
Toast and milk is available for the half-term via Parent Pay. Please not, this must be ordered in advance and cannot be ordered mid-term.
Your child will have a 'Reading Reward Card' in their reading record. Please ensure that your child reads each day - continuing to read with them is wonderful! If your child reads on at least five days in one week they will receive one stamp. When they have achieved 4 stamps your child will be given a reward in school.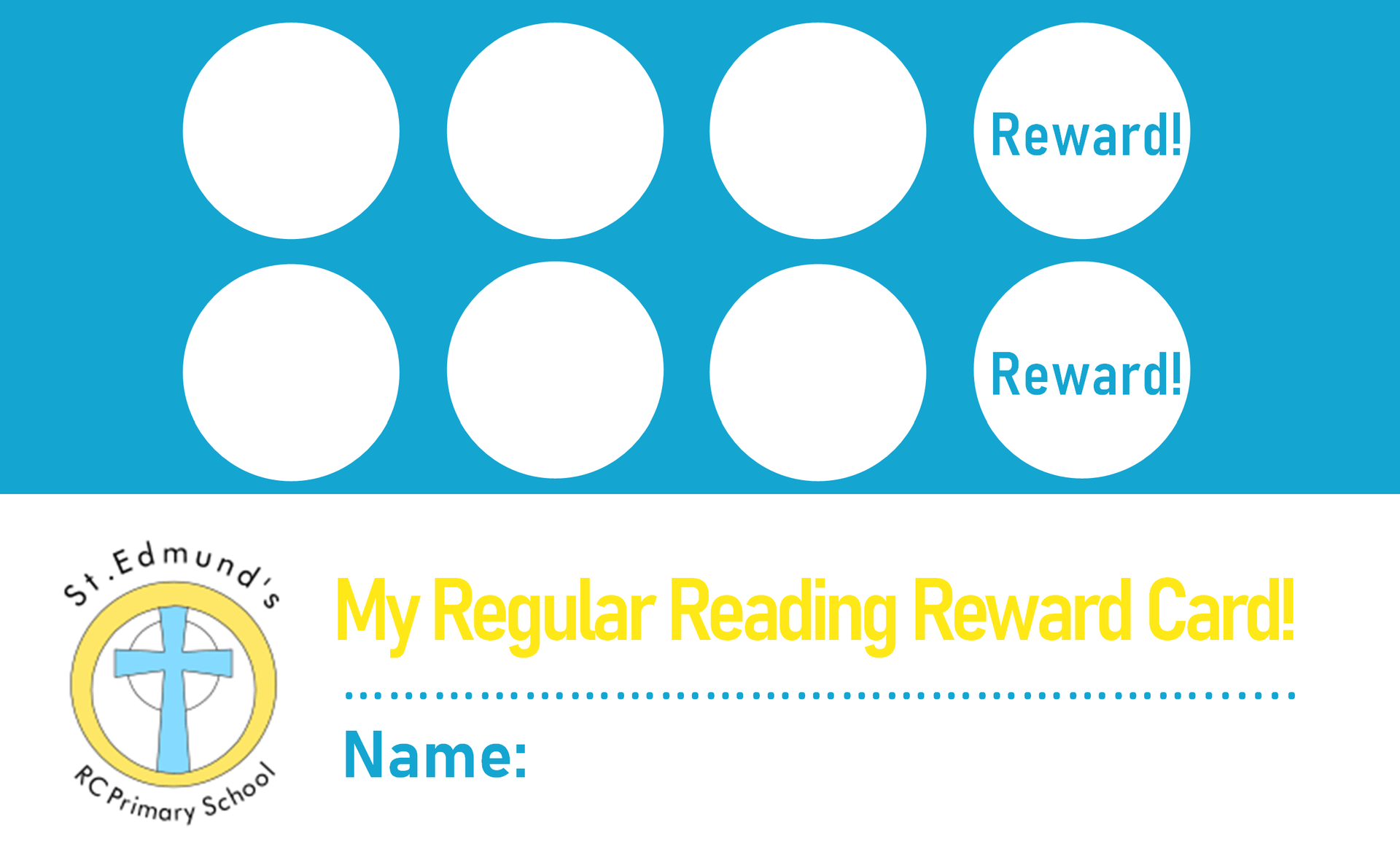 If you are unsure about anything, please speak to a member of the team.
Sacramental Programme
Children at St Edmund's are invited to join the Sacramental Programme in Year Four in order to prepare to make their First Holy Communion. Click here for more details.
Information Briefings
LKS2
Reading Breakfast Briefing
Click here to view the presentation from this briefing.
Year 4
Multiplication Tables Check Briefing
Click here to view the presentation from this briefing.
Homework
The majority of our homework is set through online platforms. Click below to access each of these. We will also now be setting homework through Google Classroom. Each child has their own log-in details which can be found in the back of their reading record. Click here to access the new version of this resource:
Autumn 1
It is wonderful to see everybody back in school looking so grown up and smart in their school uniform.
Co-curricular clubs this half term are:
Chess on Mondays with Mr Holcroft

Choir on Tuesdays with Ms Green and Miss Rogers

Football on Thursdays with Sports Development

Basketball on Fridays with Sports Development
In Religion, our first topic is Family. We are focussing on what it means to be part of our own family at home, our school family, and the wider Church family.
In our Bible Studies sessions, we are studying passages from the book of Genesis, which tell us about key events in the life of Abraham and his wife Sarah. We will be reflecting on how this scripture helps us to develop Courage to follow what God wants us to do in life.
In French, our topic is 'Ourselves'. We began by learning some simple nouns for family members. We enjoyed playing a matching words and pictures game to practice the new vocabulary.
In Music, we have been learning the poem 'The Sound Collector' by Roger McGough. We have been thinking about different instruments which could represent the sounds mentioned in the poem.
Our Art topic is 'Growing Artists'. This drawing unit focusses on using different media to create tone when drawing. We began by looking for organic and geometric shapes in objects and using these as a basis for our sketches.
We then learned more about creating tone (areas of light and dark) by shading using our pencils.
Our Science topic is 'Rocks'. We began by examining a range of different chocolate bars and then identified which rock properties they represented. The children drew some beautiful cross-sections of the bars to illustrate the different properties.
We then examined a selection of rocks and discussed their properties. The children worked in groups to use Venn and Carroll diagrams to sort the rocks according to different criteria.
This half term we are learning about the Stone Age in History. We began by placing the Stone Age on our class timeline and then completed a pre-learning task to find out what pupils already knew about the time period. We then began to learn about the three separate time periods, Palaeolithic, Mesolithic and Neolithic, and key developments in each of these. Watch this space for an interesting visitor coming to school soon...
In PE, we have been practising our Rugby skills with the coaches from Sports Development - we have enjoyed learning how to throw and catch the rugby ball.
We have quickly got back into the swing of our regular reading routine at school. We are enjoying our daily guided reading sessions, our weekly online reading assignments and our weekly visits to the school library.