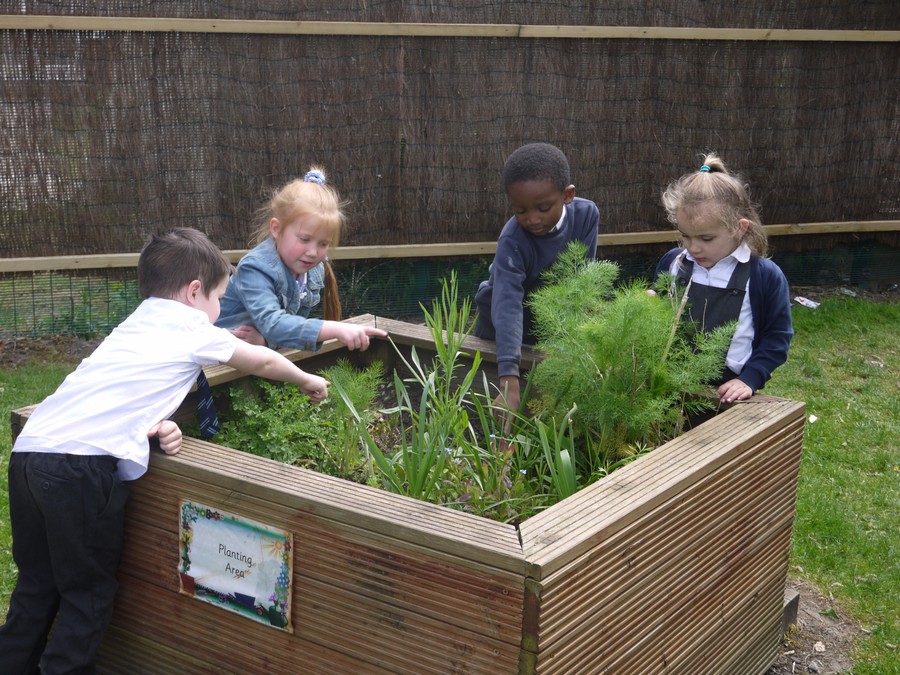 Subject Intent
At St Edmund's our Science curriculum nurtures children's natural curiosity. Science enables children to explore and discover the world around them, confidently, so that they have a deeper understanding of the world we live in. Our exciting and stimulating lessons empower children to have practical and hands-on experiences which encourage and challenge their curiosity and questioning. Community involvement is an integral part of our curriculum, inviting families to celebrate learning new skills and sharing experiences. At St Edmund's we want all children to communicate effectively, using their vocabulary and spoken skills, and work both as an independent thinker and collaboratively in Science to allow them to achieve to the best of their individual ability.
Here are some of the things we said about Science at St Edmund's:
"If you want to learn new things then Science is always there for you." "It helps us to learn and experiment." "It's very interesting." "It's fun because you learn new things."
There has been an exciting delivery in Nursery and Reception this week! A farmer delivered some eggs to our school, we observed them and soon some started to crack and hatch! We are going to observe how the chicks change and grow over the next week. We are going to explore the life cycle of a hen.
The children in Reception have also been learning about the different parts of a plant.
We talked about what we already know about plants and went exploring in our playground. We found new plants growing, deciduous and evergreen trees! We started an investigation to see what will happen to our seeds in the sunlight and the dark. We made predictions and we will observe them over the next few weeks to see what happens.
In Science this half term, we are learning about sound. We explored a range of musical instruments, experimenting with pitch and finding out how to make high and low sounds.
We have been developing our understanding of the circulatory system, in Science. We have studied how the heart helps transport Oxygen, Nutrients and water around the body, with help from the Lungs, arteries and veins. We created our own models to show our understanding of this. We then carried out an investigation, to see how exercise effected our heart rate.