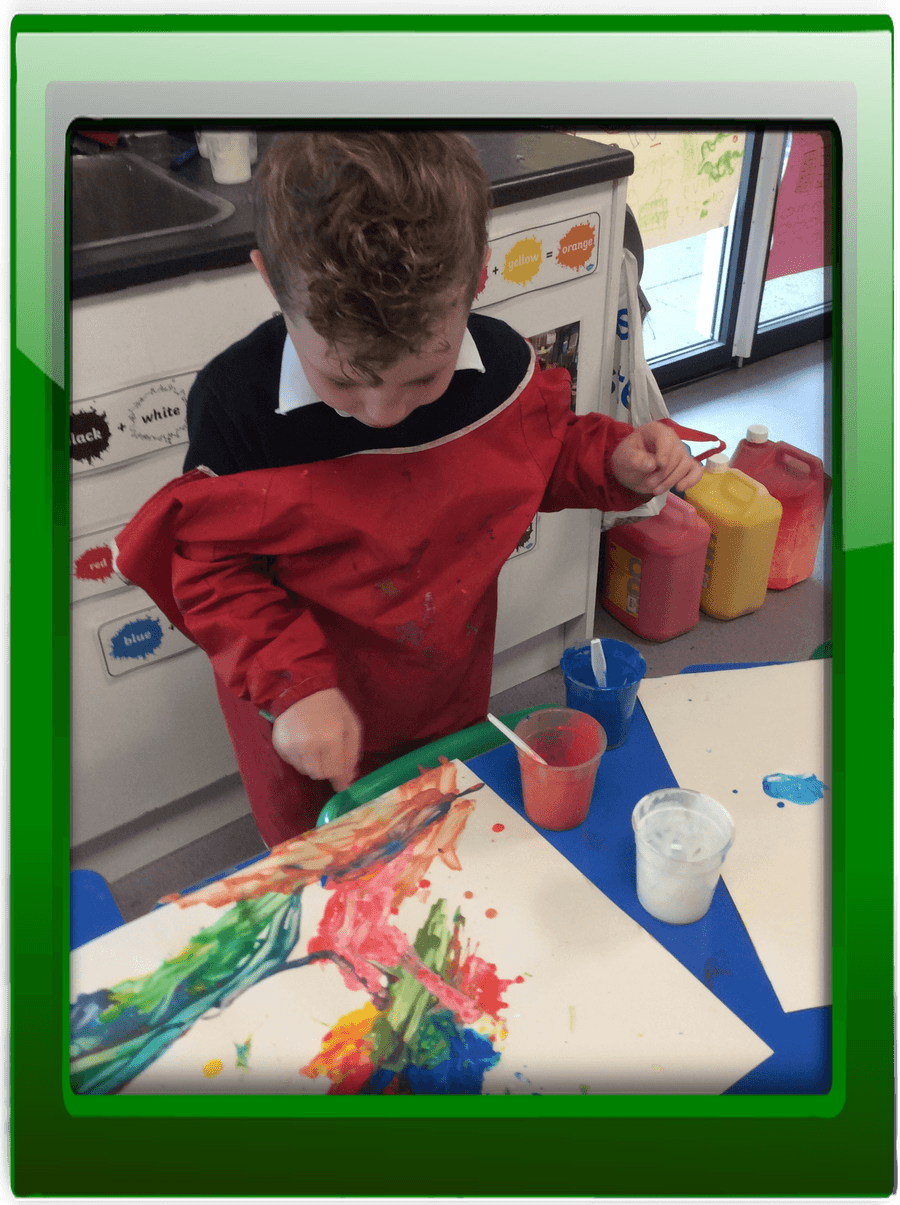 Intent
At St Edmund's we recognise the vital role of art and design in allowing curiosity, creativity and self–expression to develop alongside resilience, confidence and critical thinking skills.
Developing children's communication is at the heart of our school and high priority is given to opportunities for discussion, commentating on what we have seen, and talking through ideas and plans for our own work.
Therefore, as pupils progress, they should be able to think critically and develop a more rigorous understanding of art and design. They should also know how art and design both reflect and shape our history, and contribute to the culture, creativity and wealth of our community.
Pupil Voice: Why do we have art sessions at St Edmund's? "To help us to have the skills to be an artist." Savona "To help us draw and follow our own way." Safia "To give us an opportunity to be creative." Logan "It fills your heart with happiness. You get to do fun things." Miley "You get to expand your imagination." Maja
EYFS
In Reception we have been painting different characters from our stories 'The Gruffalo' and 'Supertato'.
We have also painted people who help us.
Power Prints
We have been exploring how to use different types of pencils to create tone by shading. We have looked at light and dark within pieces of artwork and have created our own pencil and charcoal drawings.
Key Stage One
Making Felt
We had a great time splitting the wool fibres, adding layer, using coloured wool to make shapes and thinking about our composition.
We added water, soap flakes and gave it a good rub. This helped our coloured wool bind into the wool background. We then rolled them together in lots of directions, It was great fun.
We were very proud of our efforts!
Stained Glass Maps
We have been learning about abstract art. We developed our map drawings into stained-glass style pieces by choosing a section with interesting shapes and colours. Then we created abstract work by cutting and arranging shapes. We also enjoyed looking through the cellophane and putting 2 colours together to create a different colour that we needed. We were very creative!
Upper Key Stage Two
Final Portraits
Here are some of our final portraits from our Art lessons this half-term. They are all so expressive, daring and creative! We practised lots of different techniques on the way and wanted our final portraits to represent our individuality.