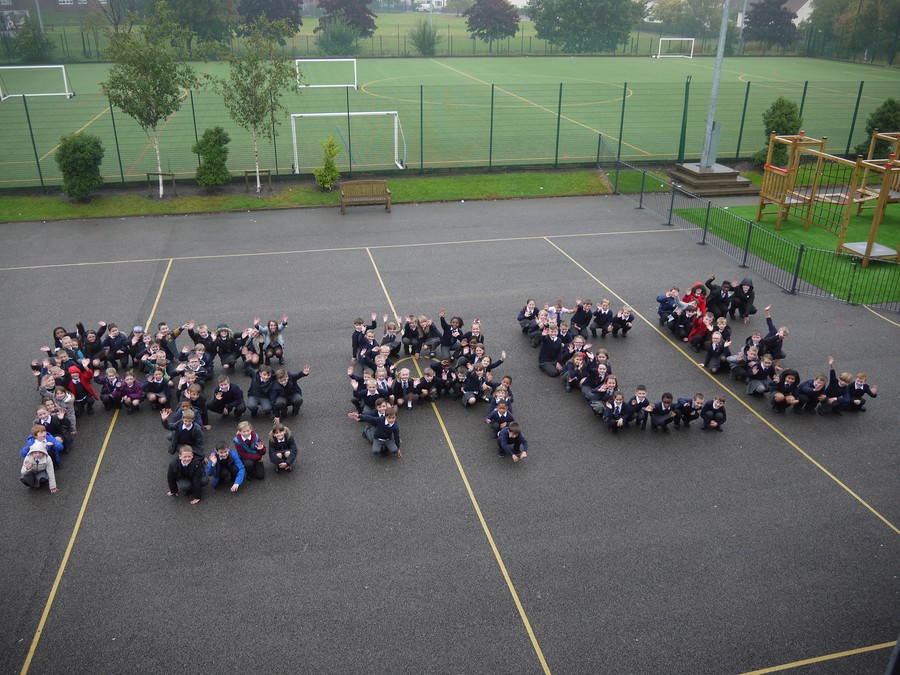 St Edmund's dedicated the 21st September to focusing on the principles of peace as well as building links with our local community and beyond.
During the morning, pupils took part in poetry and art sessions to communicate the themes of love, hope and equality for all. In the afternoon, a special act of worship took place. Chinese lanterns were released to share our hopes for peace with the world.
Representatives from our local family of schools and beyond, joined us to spread the message in the community.
Thank you to the pupils of Bridgewater Primary School, St Aiden's and St Oswald's RC Primary School, St Teresa'S RC Primary School, St Paul's Primary School and St Andrew's Primary School for joining us on this special occasion!
The International Day of Peace, sometimes unofficially known as World Peace Day, is observed annually on 21 September. It is dedicated to world peace, and specifically the absence of war and violence, such as might be occasioned by a temporary ceasefire in a combat zone for humanitarian aid access. The day was first celebrated in 1982, and is kept by many nations, political groups, military groups, and peoples. In 2013, for the first time, the Day was dedicated by the Secretary-General of the United Nations to peace education, the key preventive means to reduce war sustainably.
To inaugurate the day, the United Nations Peace Bell is rung at UN Headquarters (in New York City). The bell is cast from coins donated by children from all continents except Africa, and was a gift from the United Nations Association of Japan, as "a reminder of the human cost of war"; the inscription on its side reads, "Long live absolute world peace".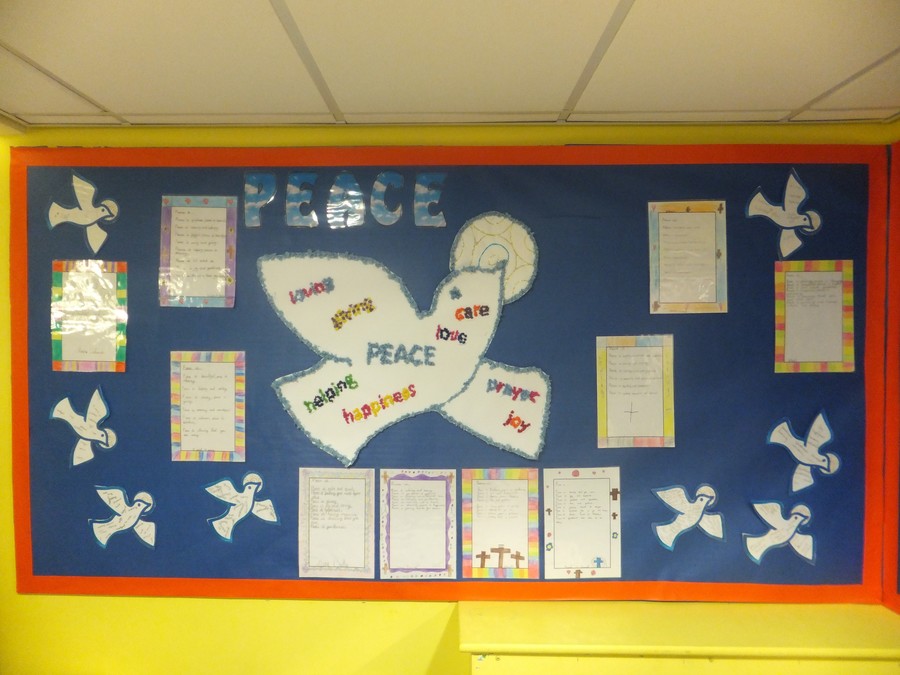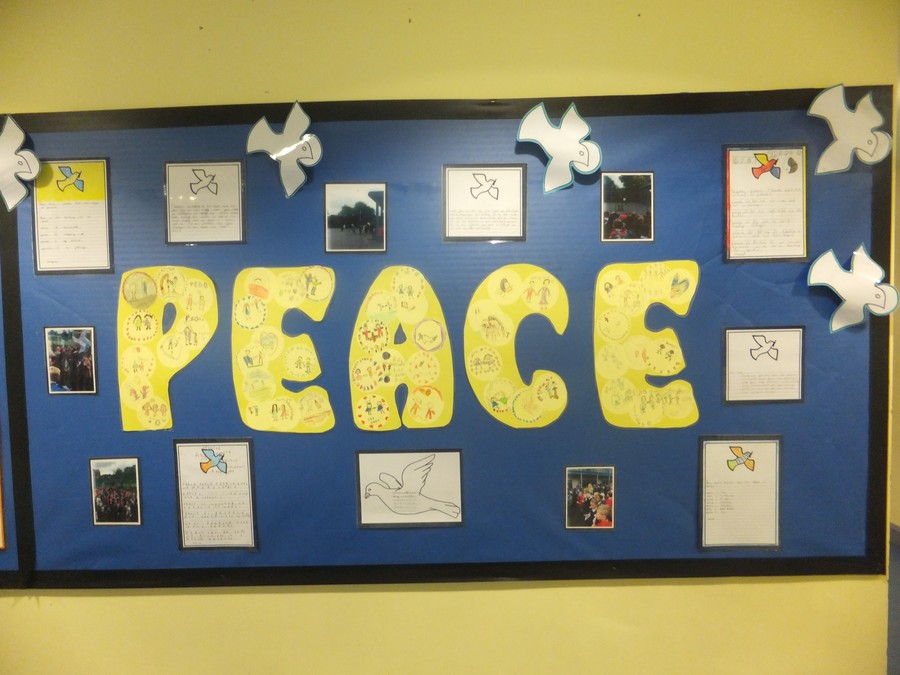 Pinwheels for Peace!
All pupils at St Edmund's create a pinwheel to be part of millions around the world creating a visual image for peace in troubled times.
Imagine… millions of pinwheels spinning in the wind – pinwheels in the United States, Great Britain, South America, Australia, the Middle East, Canada, Africa, Europe and Asia; pinwheels all over the world! – big pinwheels, small pinwheels; pinwheels of all shapes and sizes – colorful pinwheels, decorated with drawings, paintings, collages, photographs – pinwheels with words of peace and harmony written on them – fields of pinwheels, pinwheels along roadsides, in schoolyards, in parks, pinwheels EVERYWHERE!