Year 5/6
There are 3 classes in Upper Key Stage Two. The classes are:
Team Amethyst - Mr Holcroft
Team Violet - Miss Rogers
Team Magenta - Mr Warburton
We are also assisted by the phenomenal Mrs Barrington, the wonderful Mrs Butler, the amazing Mrs Fisher and the stupendous Miss Williams.
Upper Key Stage 2 Reminders
-
Year 6 have PE on Tuesday and Friday. Year 5 have Swimming on Tuesday and PE on Friday.
Toast is available for the half-term via Parent Pay.
Your child will have a 'Reading Reward Card' in their reading record. Please ensure that your child reads each day - continuing to read with them is wonderful! If your child reads on at least five days in one week they will receive one stamp. When they have achieved 4 stamps your child will be given a reward in school. If you are unsure about anything, please speak to a member of the team. Thank you for your continued support and happy reading!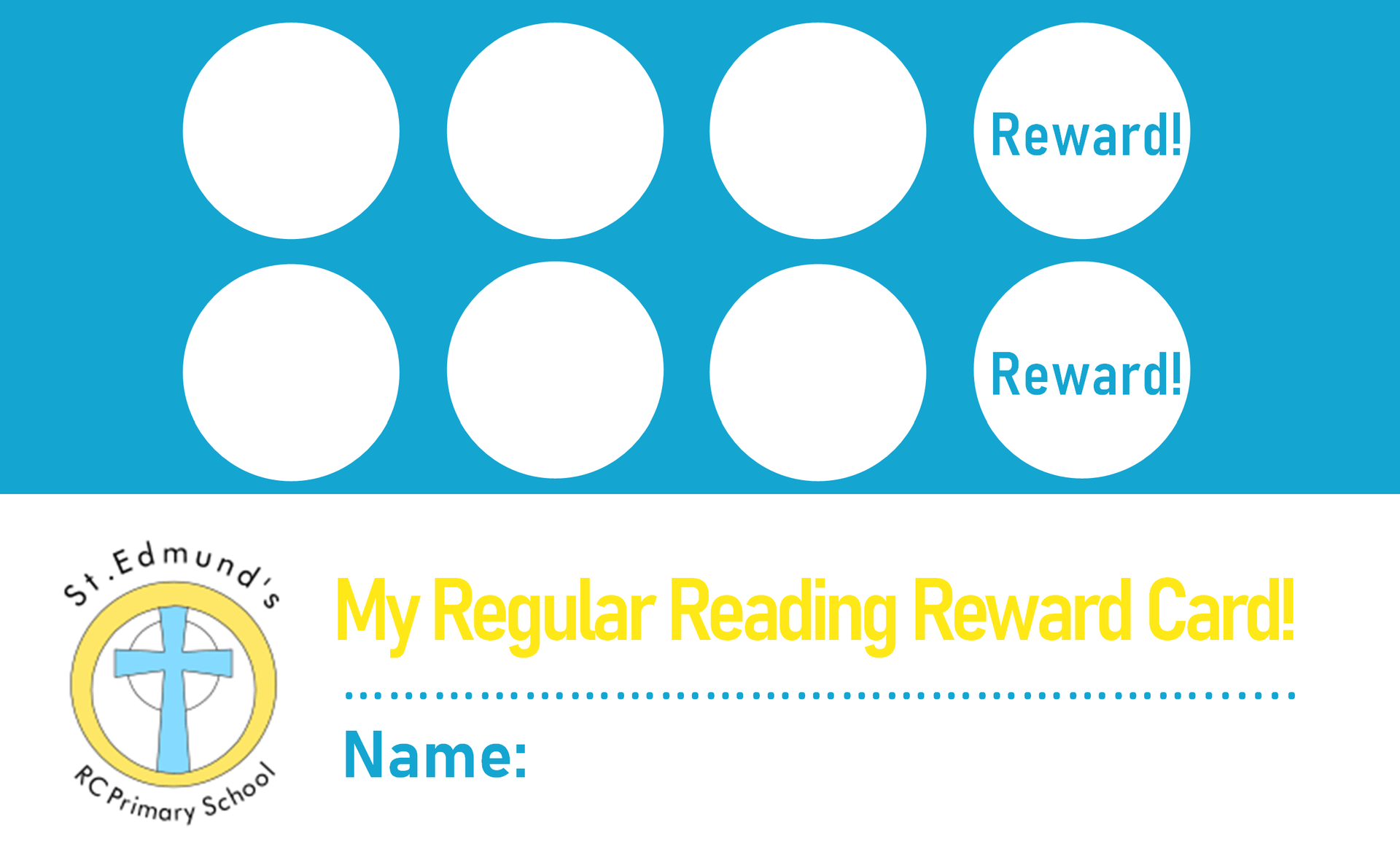 We use lots of online resources to practise core skills: Reading Eggs to improve our comprehension; Spelling Shed to practise our weekly spellings (tests each Monday); MyMaths to consolidate maths topics, and TTRockstars to increase our fluency with times tables. You can access each from here by clicking their icons.
-
Click here for Google Classroom:
https://sts.platform.rmunify.com/Account/SignIn/stedmunds
All children from Year 1-6 have been provided with a new username to access Google Classroom, a virtual learning platform that we can use to continue learning in the event that we have to stay at home for a little while, and to complete homework.
Usernames and login details can be found at the back of your child's Reading Record.
Homework
There are a range of activities/tasks you can complete across the whole of the half term. You are encouraged to complete one activity, of your choice, each week. Please then submit a file or photo on Google Classroom.

Staff review submissions each week and award 100 on Google Classroom, you will then be awarded a green dojo in class. If you have any questions, please speak to your class teacher.
Parent Information
Year 6 SATs Briefing
Please click on the link below to access the information shared at our annual SATs briefing. If you have any questions, please speak to us. Thank you.
Years 5 and 6 Reading Workshop
Please click on the link below to access the information from our Reading Workshop - an overview of how your child develops as a reader in Upper Key Stage 2 and what we can all do to support them.

Lledr Hall 2022
Click the image above for information about our upcoming Year 5 trip to Lledr Hall (27th June – 1st July). If you are the parent wishing for your Year 5 child to go on the trip but you have not received an email, please contact the school office and ask to speak to Mr Holcroft, or speak to Mr Holcroft at the end of the school day.
Summer 1
Electricity
In Science, we have been learning about Series and Parallel Circuits, before drawing circuit diagrams with the correct symbols. This week, we enjoyed experimenting with circuits to make the bulbs as bright as possible, using our knowledge of battery voltage and the tolerance of components.
What could be healthier?
We've started our latest Design Technology Unit, where we will be adapting a recipe to make our own bolognese sauce, considering what ingredients would make it healthier. So far, we have enjoyed learning how food gets 'from farm to fork' and have taste-tested bolognese sauces.
SATS Week!
We have been so proud of the Year 6s who have taken their SATs tests this week. Everyone tried their best and did themselves proud, well done Year 6!
Our World in the Future
We enjoyed comparing past pictures of Little Hulton with present-day images. We used Google Maps to locate the picture spots and then discussed the changes over time to our Community.
Brilliant Bolognese!
We concluded our Design Technology Unit with the big taste test of three chosen recipes (per class), after comparing their nutrition values. We worked excellently in teams to prepare ingredients and follow the recipe instructions to cook our dish. The results were some fantastically tasty and healthy adaptions of our studied recipe.
Aim, Strike, Retrieve
We have been developing our throwing, batting and fielding skills, this half term. We began with destroy the castle, creating our own structures, and using a range of throwing techniques to knock these down. We then used these throwing skills to field balls and return them to the appropriate places, during modified cricket games.
Social Teaching
We have explored how our faith informs how we can be good neighbours in a global community. To do this, we reflected on Catholic Social Principles and discussed how our beliefs can be turned into positive actions.
Can we save the tiger?
Our new English topic started with a debate on views, as local farmers, in response to a new predator harming livestock. We didn't know it was a tiger!! Then we have looked at endangered species, and made posters, with prepositions and conjunctions, to 'Save the Kakapos".
Living things and their habitats
We have been comparing and grouping organisms using their characteristics. This week's focus was plants. We went to the Peace Garden to classify different plants, in particular Vascular and Non-vascular ones!
World Book Day!
We had a wonderful time celebrating our love of reading. As a whole school, we have been looking at a book called 'Journey'. We really enjoyed making lanterns and corner bookmarks.
Translations
Year 5 are quite confident at translating shapes! To deepen our understanding, we approached problems where one vertex of a shape had already been translated; we showed all the possible translations for each possible vertex.
Lenten Promises
We created a cube with symbols that represent Lent. Inside, we put small pieces of paper with actions that we will carry out during Lent.
Our World in the Future
We have been looking at our local area and discussing the housing needs and geography of different communities. We have been practising reading Grid-References. This week, we created our own 'Crack the Code' grid references based on our local area.
Programming Micro:bits
Our new Computing topic is focusing on our Computer Science skills. So far, we have loved 'tinkering' with a micro:bit (exploring how it works) and programming an animation.
Holy Week
Throughout Holy Week, we did lots of activities, including the comparison of the Easter Story to Big Hero 6. We decorated Easter Crosses, counted in our totals for the Silver Trail, made Easter Cards and enjoyed taking part in the Stations of the Cross, lead by Year 3/4.
Geometry!
Year 5 have been busy learning different angle facts, such as angles in quadrilaterals. We cut the angles and positioned them together as an angle around a point, discovering the angles in a quadrilateral are 360 degrees.
Pedometers!
This week in Computing, we used a code from the previous lesson, adapted it and made our Micro:bit into pedometers! Then we counted the steps it took to walk different journeys around school, including a lap around the astro-turf!
Volume!
Year 6 have mastered area and perimeter, so now have the challenge of calculating the volume! We were great at articulating our preferred method to calculate the volume the quickest.
Animals Including Humans
We have been developing our understanding of the circulatory system, in Science. We have studied how the heart helps transport Oxygen, Nutrients and water around the body, with help from the Lungs, arteries and veins. We created our own models to show our understanding of this. We then carried out an investigation, to see how exercise effected our heart rate.
Diving for a brick
We have recently began our new Talk for writing unit- Diving for a brick (a 'defeating the monster' narrative). We have developed symbols for our text map, allowing us to learn the text off by heart. We will then be creating our own versions of the text, based around our chosen fear/monster.
STEAM
We have started our new STEAM Club (Science, Technology, Engineering, Art, Maths) this half term. Starting with engineering, we created catapults to fling animal poo at poachers.
Early Islam
We have started our new History topic, learning about the early Islamic civilisation. We discussed why it might be important to learn about the history of different cultures. Did you know that we inherited our number system from the early Islamic civilisation?
Safer Internet Day
We learned ways to be respectful online, completed a quiz about reactions to online interactions, and created our own 'Gaming Guide' characters to help others stay safe online. They would be helpful mascots with words of advice to show users during app and game use.
Inspire, Create, Perform
In our new PE topic, we started the theme of 'Inspire' by improvising to different pieces of music then creating our own motif from 6 decided actions. We then developed and choreographed our dances, using Canon and Mirror formations.
STEAM
This week in STEAM Club, we created balloon-powered rockets and conducted experiments to determine which variables allowed them to travel further or faster. Taking them outside and loosing them in the wind was definitely one way to increase the distance the balloons travelled...
Block, Guard, Support
To start our new topic, we developed skills to block an opposing teammate: identifying the movement of an opponent, using our body as a barrier and creating a plan as a team to protect an area.
Mars Rover
In our digital literacy topic, we have been learning about the automated motor vehicle, Mars Rover. We have explored how and why the Mars Rover transfers data and learned about binary code: understanding how messages can be sent, calculating binary addition and representing binary as text.
Newspaper Articles
Starting as journalists, we interviewed 'April' through hot-seating. We took notes to gain quotes on her experience on Bear Island and the effects of climate change she has observed.
STEAM
It's been full STEAM ahead in our club this week as we created and edited code to turn our Micro:Bits into Rock, Paper, Scissors machines. We also wrote code to display our own names on the LED screens
Party Day
We have loved spending Party Day together! The morning started with a special visitor arriving on the roof. We have danced, played games, received gifts and spent time time together getting excited for Christmas - it's almost here!
Bespoke Cards
We practised making simple series circuits so that we could use copper tape to design and create our own light-up cards. Each card was unique, took a lot of perseverance, and was definitely worth the effort!
Show (don't tell)
Is someone excited? We build a better picture in our readers' minds by saying: Her eyes danced with laughter.
To explore the concept of showing (not telling), we created cyphers, with feelings on the inside and actions that show the feelings on the outside.
The Last Bear
We received an envelope filled with maps, photos and a letter, inviting us to be an Arctic Researcher on Bear Island, Norway. Since then, we have enjoyed making inferences about the main character, April, and discovering her adventure with 6 months to spend on Bear Island.
Chronology
To improve our understanding of chronology, we used our Time Box to play a game. Taking turns, we had to draw a significant event card and choose where it fit into our timeline. The events were from the history units we have studied since Year 1 so it was a pretty challenging task!
Christmas Experience Day
We couldn't have our traditional Christmas fair this year but the show must go on! We spent the day creating the decorations and treats that we would usually buy at the fair. In the afternoon, we had coke floats and competed in Mr Warburton's annual quiz!
Viking Trip
This half term, we were able to go to Tatton Park to visit an Anglo-Saxon village that was being held under Viking Danelaw.
Before being sold off as slaves to the Vikings, we were taught how to trade, create shield walls, thresh and weave.
Viking Raiders
To discover where The Vikings came from and how they got here, we scouted our classrooms' shorelines to investigate their longboats.
Can you remember where the Vikings sailed from?
Electrical Systems
In Design Technology this half term, we are going to create our own electronic greeting card. So far we have explored, analysed and evaluated greeting cards. Then we experimented with constructing a functional series circuit. We had lots of fun successfully completing the circuit so the LEDs would turn on!
Light
We devised and conducted an experiment to test the impact of changing the distance between a light source and an opaque object. Learning about variables helped us to conduct fair experiments. Experiments involving the absence of light don't exactly make for exciting photographs!
Christmas Pantomime!
We were visited by Aladdin this year (oh, yes were were). It was a very quiet experience (oh no it wasn't). We loved having the opportunity to enjoy a show together as we warm up to Christmas.
Hour of Code
This year in Year 5/6 for our Hour of Code Activity, we adapted and created our own Google Logo, with moving, interactive letters, fantastic 'costumes' and exciting backgrounds!
Commitment
Our current topic is Commitment and we have been looking at the Vocation of a Priest. We discussed each stage of the journey to Priesthood, such as the Calling, Holy Orders, Anointing and the Welcome. Then we were lucky enough to ask Father John lots of questions about his life as a priest, and his route into Priesthood.
Creative Writing Club
Upper Key Stage 2 Creative Writing Club created some fantastic Haunting Tales using Hollow Wood cards for our inspiration. We look forward to reading them to each other next week!
Art and Cooking Club
Our first week of festive activities started at Year 6's Art and Cooking club! We are looking forward to spending time together after school being creative and trying out new things.
School Leaders
We present our wonderful team of leaders in school: our Head Girl, Head Boy, Deputy Head Girl and Deputy Head Boy. We were overwhelmed with the amount of fantastic applications, and know these role models will do St Edmund's very proud!
Roles and Responsibilities
Lots of us have put ourselves forward for important roles around school.
We are very lucky to have such amazing Prefects, an admirable GIFT Team, super Librarians and fantastic Reading Buddies!
National Poetry Day
Upper Key Stage 2 have enjoyed creating silly tankas, cinquains and kenning poems to celebrate National Poetry Day! Kennings were used by Anglo-Saxons to tell riddles. Can you solve this poem?
Ourselves
In our French topic, Ourselves, we have been learning how to name family members using the correct pronoun and the reflexive verb. We really enjoyed practicing and demonstrating this to the class!
UKS2 Choir
Our return to Choir was long awaited! Huge smiles and beautiful voices all round. We have such a big choir this year we even have 2 groups in school!! Already, we are so excited for Young Voices! To access more information
and the songs at home, log in to your Google Classroom.
Beyond the Physical
In Physical Education, we have been developing our awareness of visual cues, playing cooperatively and competitively, and thinking creatively to make our created games more challenging!
Mountain Ranges
We are learning all about mountains in this half term's Geography lessons. In our first lesson, we got to grips with using the indexes in atlases to quickly find information. We know that a mountain range is a group of mountains and are trying to add new mountains to the ones we knew already!
Syncopation
In our first Music lesson of the new academic year, we explored beat and syncopation through a song and body percussion. We enjoyed exploring our own creative body beat patterns!
Parent Celebration - Battle of the Beaks!
We did a science experiment looking at the evolution of bird beaks and making hypotheses for survivals of the fittest and advantageous adaptions.
Under Pressure
Year 5 have been learning all about direct pressure and indirect pressure.
We explored how to resist and cope with pressure.
Clay Vases
We developed our control of tools and techniques with play doh in our Vase Sculptures topic, before creating them with clay and then painting them. They look fantastic!
Rhythmic Dance
We have been exploring and combining rhythms through dance and then creating our own two-part step dance, to complete our World Unite topic.
Elevate!
In Geography, we have been exploring how contour lines are used to show the gentleness or steepness of hills and mountains. We applied our knowledge by converting our contour lines back into mini mountain models!
European Day of Languages
For European Day of Languages, we enjoyed discussing the many languages spoken in our classes, practised
'Hello' in as many languages as
we could, and competed in quizzes such as 'The Longest Word' quiz!
Place Value
Year 6 have dived into the deep end with Place Value to start the year, we've been reading and comparing numbers up to 10,000,000 (10 million!). We have represented numbers using lots of concrete resources, and challenged ourselves by showing our numbers on a Chinese Abacus.
Maths No Problem!
Year 5 had great success at reading and writing numbers to 100,000. Lots of us worked quickly through concrete and pictorial representations of the numbers. It was great to hear so much positive partner work too - let's keep it up!
Reading Rewards
Lots of us from across the school have been making a tremendous effort with our home reading. As a reward, many of us collected enough reading stamps to get some hot chocolate and play games!
Black History Month
Following our Black History Month theme of 'Proud to be', we spent time discussing Nicola Adams and Marcus Rashford. We then created our own poems and art, celebrating all the amazing achievements of Nicola and Marcus.
Advantageous Adaptions
We have been learning about Selective Breeding and Cross Breeding, where animals and plants are bred to combine characteristics from two parents of the same species, or pass on desirable characteristics. We presented our answers in a Caroll Diagram, matching the parents with the offspring and identifying the type of breeding.
Investigating Mountain Types
To discover the formations of different mountain types, we did experiments to demonstrate how Fold, Fault-Block, Dome, Volcanic and Plateau Mountains are formed, and what they look like.
Unconditional Love & Forgiveness
Our RE topic this half term is Loving. We have learned about unconditional love: who shows us this and why it is important. Through Lectio Divina, we read the Parable of 'The Lost Son' and discussed its key themes of unconditional love and forgiveness.
Inheritance and Evolution
In Science, we have been learning about Inheritance and Variation. We now know that Fossils can help explain how living things have changed over time.
This week, we played the 'Evolution and Inheritance' Game, where we tested our partners with questions about our learning so far.
The Day the Stationery Quit...
Imagine receiving a letter from the stationery you use every day telling you they're quitting! Well, Year 5/6 had multiple letters from disgruntled stationery and now we're busy writing a response letter to ensure they return to us - it's imperative that they do!