Welcome to Year 1 and 2!
There are 3 classes in Key Stage One this year. The classes are:
Team Jade - Miss Berry
Team Emerald - Mrs Eccleshare
Team Lime - Miss Ward
Key Stage 1 Reminders : PE is on a Thursday and Friday. Fruit is available free of charge daily. Toast is available for 75p a week (15p per day) - please give this money to your class teacher. Remember you can change your reading book every day! Show your reading record to your teacher in a morning when you come in.
Year 2 SATs Briefing
Thank you to those who managed to join us for the Year 2 SATs briefing. If you couldn't make it please look at the information that we shared below. If you have any questions please speak to a member of the KS1 team.
Maths No Problem!
If you want to find out more about our new maths programme visit the maths page (curriculum - maths)! Mrs Dumbleton has shared lots of information on here. Please speak to us if you have any questions.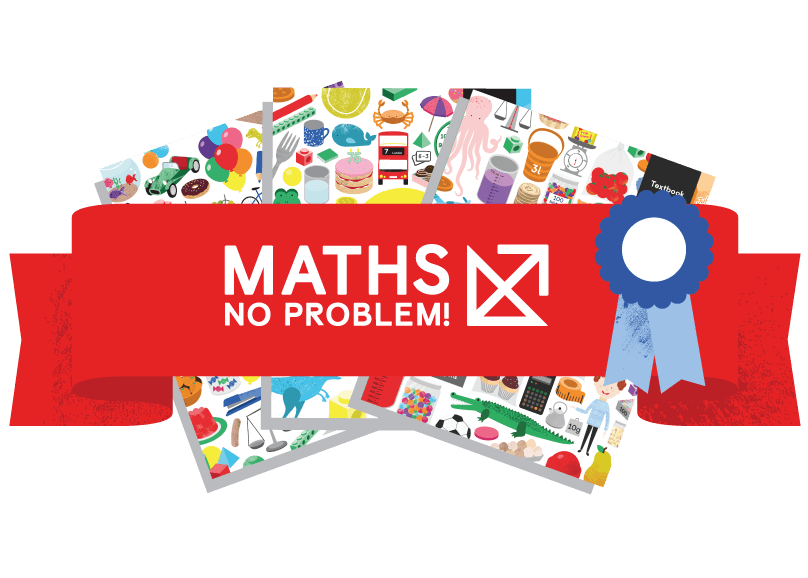 Year 1 Phonics Screening Briefing
Thank you to those who managed to join us for the Year 1 Phonics Screening Briefing. If you couldn't make it please look at the information that we shared below. If you have any questions please speak to a member of the KS1 team.
Phonics Screening Briefing 2019
The following co-curricular clubs are on offer to Year 1 & 2 this academic year. You should have been informed if your child has a place in a club, ask your child's class teacher if you are unsure.
Art Club Thursday 14th November until Thursday 5th December 2019
Yoga Club Monday 13th January until Monday 10th February 2020
Drama Club Monday 2nd March until Monday 6th April 2020
Multi-sports Club Thursday 11th June until Thursday 16th July 2020
All children now have their 'Reading Reward Cards' in their reading records. Please read with your child at home each night. If you sign your child's record (they don't have to change their book) 5 times in one week they will receive one stamp. When they have achieved 4 stamps your child will be given a reward in school.
If you are unsure please speak to a member of the team. Thank you for your continued support and happy reading!!
Potato news!
In January Mrs Walker and some children in Year 1 and 2 planted some potatoes. Mrs Walker took them home with her and has been looking after them.... look how much they have grown!!
Computing
Lego Robotics!
We welcomed Nick into KS1 today! He is a Lego Robotics engineer. We loved using technology to be engineers ourselves. We followed instructions on our tablets to make a fairground Lego model. We then created algorithms to make our models move! It was amazing!! Take a look. Thank you @Legoworkshops.
Library
We have really been enjoying our time in our new library! Here are some pictures of us having lots of fun trying out our new furniture and reading lots of exciting new books.
English
Alice in Wonderland
Look at the potions we found in our classroom this week! Don't worry we didn't 'drink it'. We had a note from Alice telling us to take care and pour it away. We have enjoyed talking about creating our very own potions. We will then write a poem about our potion. Very exciting!
History
The Great Fire of London
We have completed our Great Fire of London history unit. We have learnt so much! We added a Great Fire of London card to our own history timeline pack. We placed the card in chronological order with our other significant events and people.
History
The Great Fire of London
We now know even more about the great fire! Today we talked about when and where the fire started. We also challenged our understanding by discussing some 'What if...' problems. We also enjoyed our new library books, during Guided Reading, about The Great Fire of London. Ask your Year 1/2 child about how and where the fire started.
Music
This half term we are exploring sounds in Music. We have learnt about loud and quiet sounds and discussed the tempo of different music. We have used body percussion and different instruments to explore the sounds.
History
The Great Fire of London
We have started our new Spring term History unit. We talked about what we already know about the Great Fire of London. We know lots about fire and London but not about this event. We can't wait to find out more.
History
Nurturing Nurses
We have enjoyed learning all about 3 very significant nurses from the past. We now lots about Florence Nightingale, Mary Seacole and Edith Cavell. We have created some post learning videos to share our knowledge. Take a look.
Hello Yellow
On Friday we wore yellow to raise awareness for mental health. We talked about how to keep our minds healthy and we did some yoga in class.
Maths No Problem
This year we have started an exciting new Maths programme in school. We have all really enjoyed learning in a different way and using lots of resources every day to help us. We have been focusing lots on number, place value and number bonds.
Art
In Art we are learning about the artist L S Lowry. We have explored some of his work and tried to paint in the style of Lowry by mixing colours to make new colours. We have also explored what perspective means and painted some backgrounds to build upon like Lowry did.
History
Enquiry Session!
Today we enjoyed exploring some artefacts linked to the coronation of Queen Elizabeth II. We recognised some objects but many were new for us all.
History
Kings & Queens
We have started our Spring term History unit and we are loving it. This week we focused on a range of monarchs past and present. We even placed them in chronological order.
Music
Tempo
We enjoyed being 'Factory Robots' today in Music. We had to move our bodies like robots and change our tempo whilst we followed the beat. We had great fun!
Design & Technology
Mechanisms Family Celebration
Thank you so much to all of the families who joined us for our celebration. It was great fun to share our D&T learning with you all. The mechanisms you all made were amazing.
Design & Technology
Mechanisms
Year 1 & 2 have completed their mechanisms D&T Spring 2020 unit. We used all of our skills from the unit to create a moving picture. The moving pictures are of London in 1666 during the Great Fire. Look at the sliders and levers that we have created.
Art
Lowry Copley Prize Workshop
Year 1 & 2 were joined by Michelle this week, an artist from The Lowry, who helped us to create some art work to enter into the 'Copley Art Award'. Michelle helped us to use simple materials to create Salford scenes in the style of LS Lowry. We used lines, dots, hatching, shading, smudging and water to create wonderful pieces of work. We all had an amazing time and can't wait to use our new skills again sometime soon. Fingers crossed we have a 'Copley Prize' award winner at St Edmund's!
World of Work
This week we have been talking lots about the world of work and discussing the different jobs we could aspire too. We completed the 'Animal Me' quiz to see which animal we are like and what this tells us about our personality and the jobs we could choose to follow in our lives.
Design & Technology
As part of our mechanisms unit we have created our own sliders and levers. We have had to use our cutting skills and learn about how the pictures move.
Design & Technology
Mechanisms
We have started our Spring term D&T unit. We have started to talk about mechanisms and explored some moving pictures in books. We found pop up pictures, lever and sliders. We can't wait to get started making these mechanisms ourselves.
Hour of Code
This week we all completed an hour of code. We designed a character, created a background and used code to move them around. We used Scratch Junior this year to help us create codes.
Science
We completed an investigation to see which material would make the best coat for Mr Gritto in the bad weather. We tested different materials in the rain to see which was the most waterproof.
Our Cultural Heritage
This week we have talked about our cultural heritage. Many children brought fabulous items & photographs in from home to share. Thank you so very much, we had a great time talking about everything in our teams.
Drama Club!
We enjoyed an exciting drama club this week with Miss Berry. We played lots of games using our voices and bodies. We enjoyed creating and guessing our own mimes. Also we acted out 'Jack and the Beanstalk' with our partner. It was great fun!
Science
Our investigation of plants has finished! We found out that plants need water and some light to help them to grow healthily. We made lots of observations of our plants during the half term.
Science
This half term we are learning all about plants. We have started an investigation in class to see what plants need to help them to grow and survive. We have planted sunflower seeds in pots and put them in different places, some with light and water and some without. We are excited to see what happens!
Advent Stations
December 2019
Today we enjoyed completing 6 different Advent activities with our classes. We thought of others who are less fortunate than us, created baubles for those who we love and talked about how Jesus is a light in our lives.
Black History Month
Rosa Parks
We have been marking Black History Month in school during October.
Year 1 & 2 have enjoyed talking about Rosa Parks in detail.
We enjoyed staging our own 'Bus Boycott'.The children drew themselves in 1955 and made signs to share their messages of support. We had a great time and the children were very reflective about such a significant event in our history.
English - Year 1
In English we have been exploring the text 'Can't You Sleep, Little Bear?'. We have made lots of predictions about why he can't sleep and then thought of ways to help Little Bear sleep. We have acted out getting ready for bed so that we can write some instructions to help Little Bear.
Science
This half term in Science we are learning all about 'Materials'. So far we have explored the different objects in our classroom and what they are made of. Then we went on a materials hunt and sorted the materials by their properties such as the type of material, how hard or soft it was and how rough or smooth it was.
English - Year 2
In English Y2 have been exploring the text Emily Brown and the Thing! We have really enjoyed reading the story and writing letters to the THING!
Year 2 enjoyed sharing their 'Emily Brown and the Thing' stories today with Year 5 & 6 children.
Religion
We have been learning lots about the Holy Rosary during the month of October. Each team have made a large set of Rosary beads in each. Take a look!
Geography
We have been enjoying our geography topic 'Our Country'. We have been learning lots about the 4 countries and the surrounding seas of the UK. Year 1 & 2 have been locating the countries and capital cities. We have also enjoyed using aerial photographs to take a look at different places across the UK. We haven't finished yet but we are enjoying the topic so far!
Art
We have been adding to our amazing art work inspired by L S Lowry. We have looked closely at this work and focused on the buildings and matchstick figures. We have added Lowry style buildings and figures to our backgrounds. Take a look!