Reception
Welcome to our Reception Class!
Reception Team
Team Orange - Mrs Bradbury Class Teacher
Team Yellow - Miss Howard Class Teacher
Mrs Egan - Teaching Assistant/Key Group Worker
Mrs Backhouse - Teaching Assistant/Key Group Worker
Miss Gray - HLTA

Dates to Remember!
Friday 6th March-World book Day

Friday 13th March- Sport Relief

Thursday 2nd April- Reception Mass
Reception Reminders: Mini Movers is on Wednesday Mornings. Please ensure your child has a named bag with a pair of black pumps in school. Fruit is available free of charge daily. Toast is available daily, please send 75p in an envelope with your child's name, every Monday.
Reception Reading Briefing
Thank you for attending the Reception Reading Briefing. Here is the information shared in the meeting if you'd like to take a second look or if you couldn't make it. If you have any questions please ask a member of the team.
Team Yellow
The following co-curricular clubs are on offer to Reception this academic year. You should have been informed if your child has a place in a club, ask your child's class teacher if you are unsure.
Art Club - Monday 13th January until Monday 10th February 2020

Sensory Squiggle Club - Wednesday 26th February until Wednesday 1st April 2020

Multi sports & Mindfulness Club - Monday 15th June until Monday 20th July 2020

Science: Superworm
In Reception we have been investigating worms after looking at the story of 'Superworm'. We used magnifying glasses from our investigation box outside to get a better look. Then we found a special magnifying jar to put a worm in. The children said "It looks bigger and bigger." They showed their friends where they found the worm and what to do with the tools. The children described the worm that they found and said "It's pink, brown, short, soft, wiggly." Some of the children recorded what they saw.

Winter collage - Getting Creative
We have been learning all about Winter this half term. We created a winter collage using a range of materials. Some of us poured glue on our paper and let it drip down to make it look like icicles. We also used salt to make our pictures look icy and frosty. We learnt this technique in art club and then we showed other children what to do.

Safer Internet Day
Following on from our whole school assembly with Miss Rogers, we listened to the story of 'Chicken Clicking' back in class. The children gave some opinions about what Chicken had been doing and listened carefully to how we can keep ourselves safe online.

Maths in the Environment
Miss Howard took a group of children around the classroom and the outside area to find shapes in the environment.
The children successfully found, triangles, rectangles, circles, etc.
They all had an adventure!

Chinese New Year
'Year of the Rat.'
The children have been learning about how different cultures celebrate. We have been comparing the way other cultures and traditions are similar or different from the way in which we celebrate.

Fire Engine
Today we had a visit from our local fire station to talk to Years 5/6 about fire safety.
Take a look at some of the photographs that were taken!

Autumn
The children noticed that all the leaves had fallen on the floor so they asked if they could use the litter pickers to collect them.

Curiosity Box
Before we began to complete our pre-learning task relating to our topic on 'Autumn' we replaced the items in our Curiosity box to reflect our Autumn theme.

Black History Month
We have been marking Black History Month in school during October.
A big thank you to all the children who brought in something to celebrate their heritage.

European Day of Languages
Our Cultural Heritage
This week we have talked about our cultural heritage.
Many children brought fabulous items & photographs from home to share.

European Day of Languages
Our Cultural Heritage
Thank you so much, we had a great time talking about everything in our teams.
Take a look at some of our photographs.


Understanding the World
Chicks
The children were so excited when the farmer brought our eggs to school. They did not have to wait long before the chicks hatched. All nine of the eggs hatched.
The children were very amused when we brought the remaining chicks out of the box. The chicks were trying their hardest to escape and explore the classroom.

Religion
In Religion we have been learning about Hinduism. The children have been exploring the story of 'Rama and Sita.'
We have been looking at different artefacts and learning about 'Diya Lamps' and 'Rangoli Patterns.'

Anti Bullying Week - Odd Socks Day
Today the children wore 'odd socks' to school as part of our themed week on Anti Bullying. We attended a whole school assembly led by Mrs Hartley where she explained what 'bullying' means and shared ways in which we can help others and stop bullying.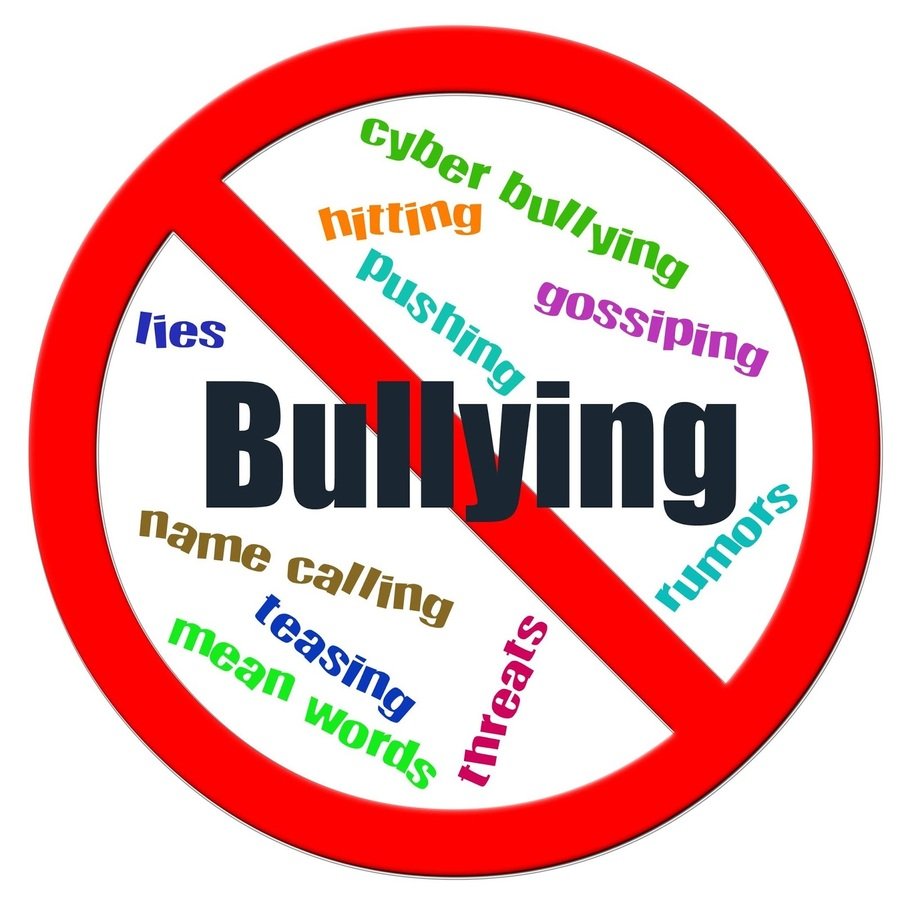 Representing the Number 6
The children really enjoy finding different ways of representing a number. These children were really pleased with their independent work. They wrote the number, the word, a tally chart, number sentences, shape, objects, etc.


Fire Engine
The Nursery and Reception children were so excited when the firefighters invited the children to look around the back of the engine and then fire the hose.

Road Safety Team
Today the Road Safety Team came into school to talk to the children about the dangers of not wearing a seat-belt whilst traveling in a car. The children were really enthusiastic and answered lots of questions. They then created seat-belts for their own teddy.

Advent Prayer Bags
Today the children reflected on Advent. We sat in our key groups and talked about how Jesus is the light in our lives.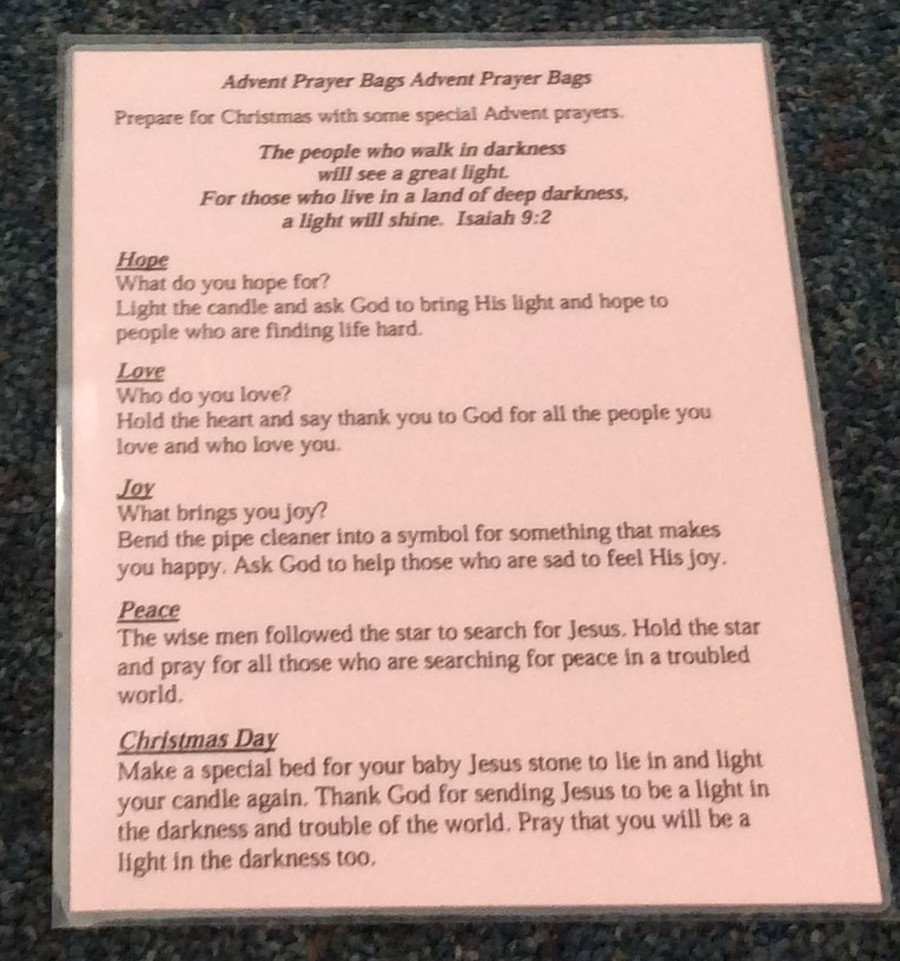 Religion
We have been learning lots about the Holy Rosary during the month of October. Reception made a large set of Rosary beads. Take a look!

Parent Celebration
Thank you to all of those who could attend our Autumn 1 celebration today!
The children had a fantastic time and we hope that you enjoyed our singing.
Here is a selection of photographs celebrating the afternoon's events.


Superworm Sundaes
We have been reading the story of 'Superworm'. On World Book Day we really enjoyed making 'Superworm Sundaes'. The children had to follow instructions on how to make the sundae and we discussed the importance pf how instructions had to be followed in the correct order. We used chocolate mousse for the underground and crumbled biscuits for the soil. Then we added the worms! We wrote our own instructions on how to make a 'Superworm Sundae'.

Our School Library
We have been spending some time in our school library. We loved the comfy seating areas! Milana read a story to her friends and we listened really well and used our whisper voices.

Parent Celebration Spring 1
This week we held our celebration to share what we have been learning this half term. Our topic this time was 'Winter' the children chose a variety of activities to share with you.
Thank you for the continued support!

Anti Bullying Week - Odd Socks Day
We also gave examples of mean and hurtful comments which Mrs Bradbury wrote onto a paper heart.
She then scrunched up the heart to show how this kind of behaviour can have a deep impact on people.

Chinese New Year
'Year of the Rat.'
The children had the opportunity to taste different types of Chinese food and were encouraged to discuss their likes and dislikes.
Take a look at some of the photographs taken.

Mini Movers
Reception has been learning Gymnastic skills in Mini Movers this half term. Ask your child to demonstrate the different moves they have learnt, e.g. star, tuck, roll, pencil, and pike.
Take a look at some of our photographs.

Curiosity Box
The children were given the opportunity to describe the objects in the box. They were able to observe the changes over time. The children used language such, growth, decay, changes and mouldy.
Their descriptive language was fantastic!

Maths
We love Maths in Reception! Take a look at some of the resources that the children have been exploring during continuous provision.

Advent Prayer Bags
Here is a selection of photographs we would like to share with you.

Remembrance Day
Reception created their own poppies to remember those who died to save us!
Reception will always remember them.

Mental Health Day
On Friday we wore yellow to raise awareness for mental health. We talked about how to keep our minds healthy.
Our Reception children engage in Meditation sessions every day.