Welcome to our Year 5 page!
We have two classes in Year 5 this year:
5TG- Mr Gerrard
5LW - Mr Warburton
PE is on the following days for each class:
Year 5TG - Monday and Thursday
Year 5LW - Thursday and Friday
Toast is 15p per day - please try to send the correct money.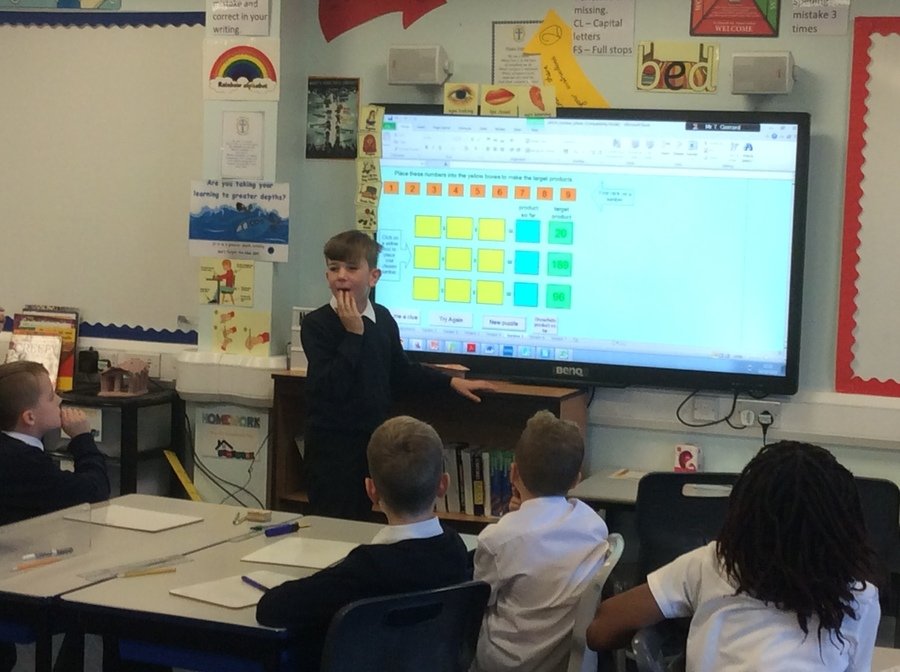 We are working on how to use our times tables to solve multiplication problems. Using our times tables we work out where to place numbers when given the answer.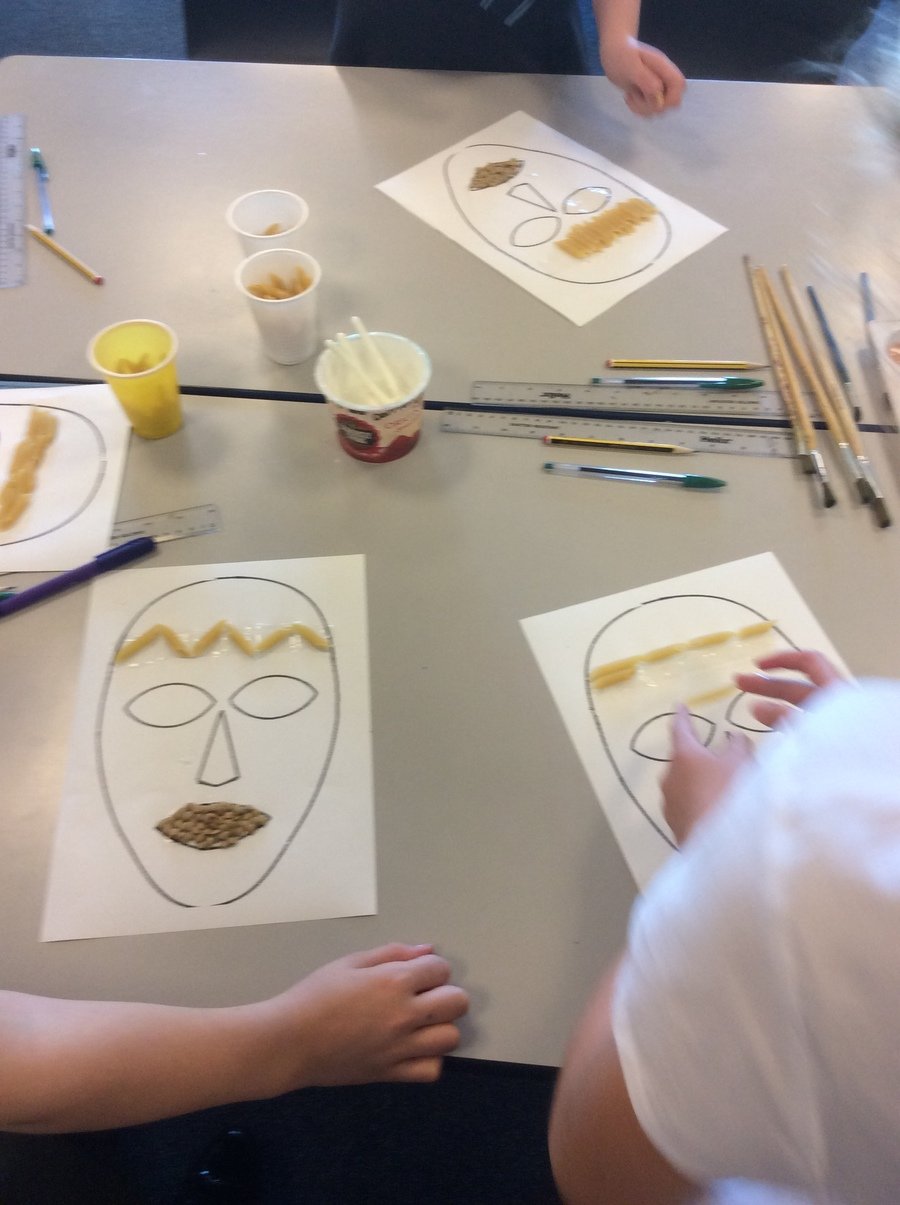 In Art we have been learning about African Art and the patterns used. We have learned that African Art uses a lot of straight line patters, shapes with straight edges and patterns that repeat. After painting and printing our own African masks we used a variety of ingredients to design our own 3D mask. We glued our ingredients on and then painted the ingredients using bold bright colours like we have seen in our work!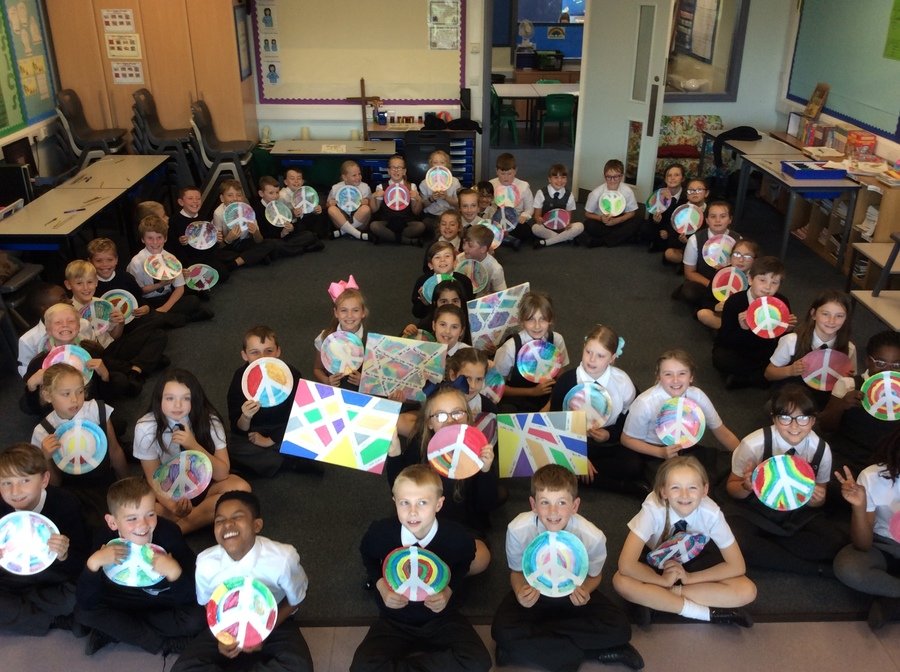 Year 5 had a fantastic day celebrating Peace day. We took part in a range of activities, including creating individual Peace day art works, Class art works and some beautiful poetry. Here we are showing some of our amazing work in the shape of a peace symbol.
We have been learning about regular and irregular polygons in our maths work. To help us, we all got given different shapes which we had to classify using the definition of regular and irregular polygons. These are some pictures of us classifying polygons as regular or irregular.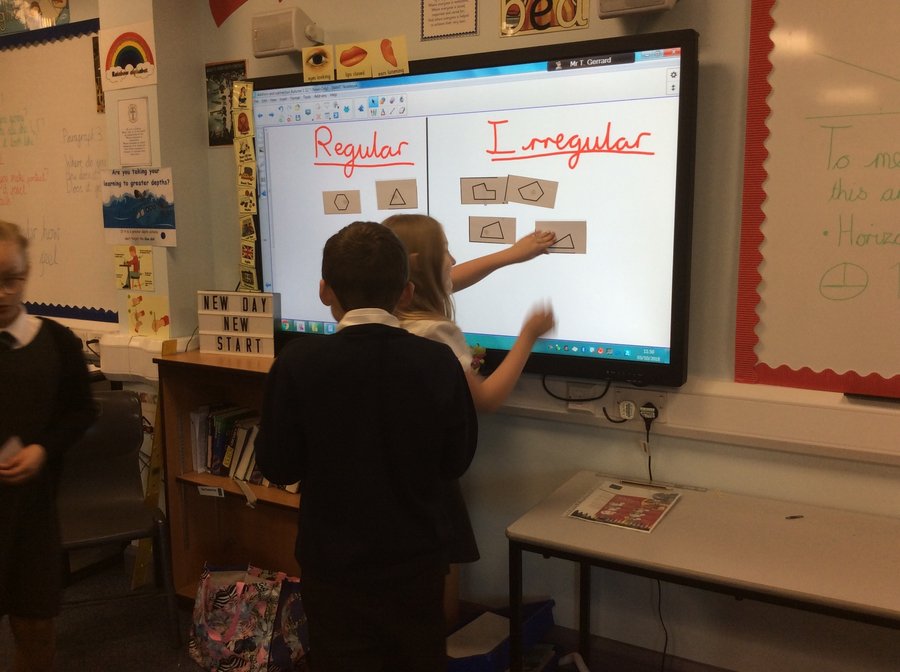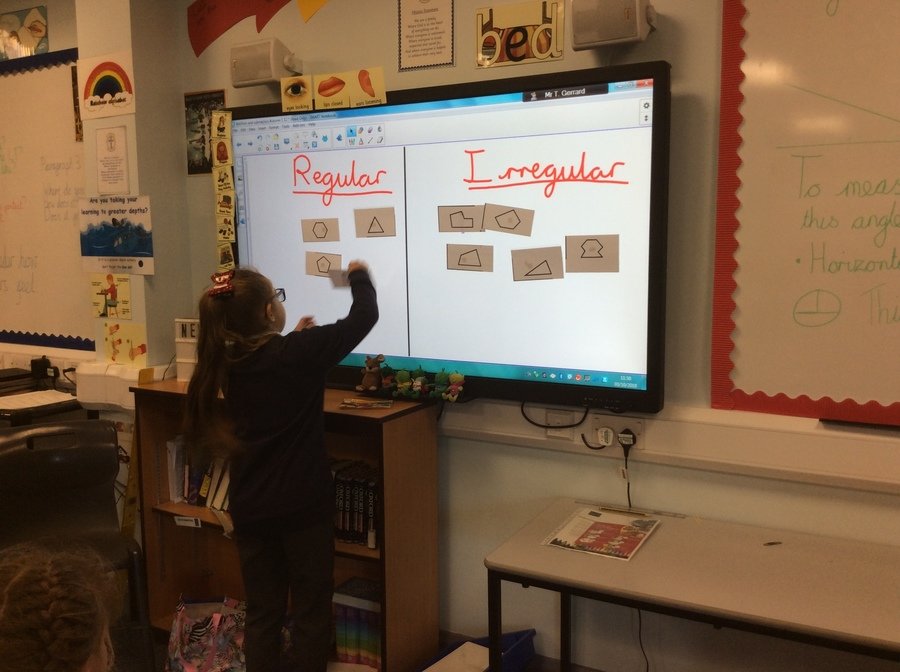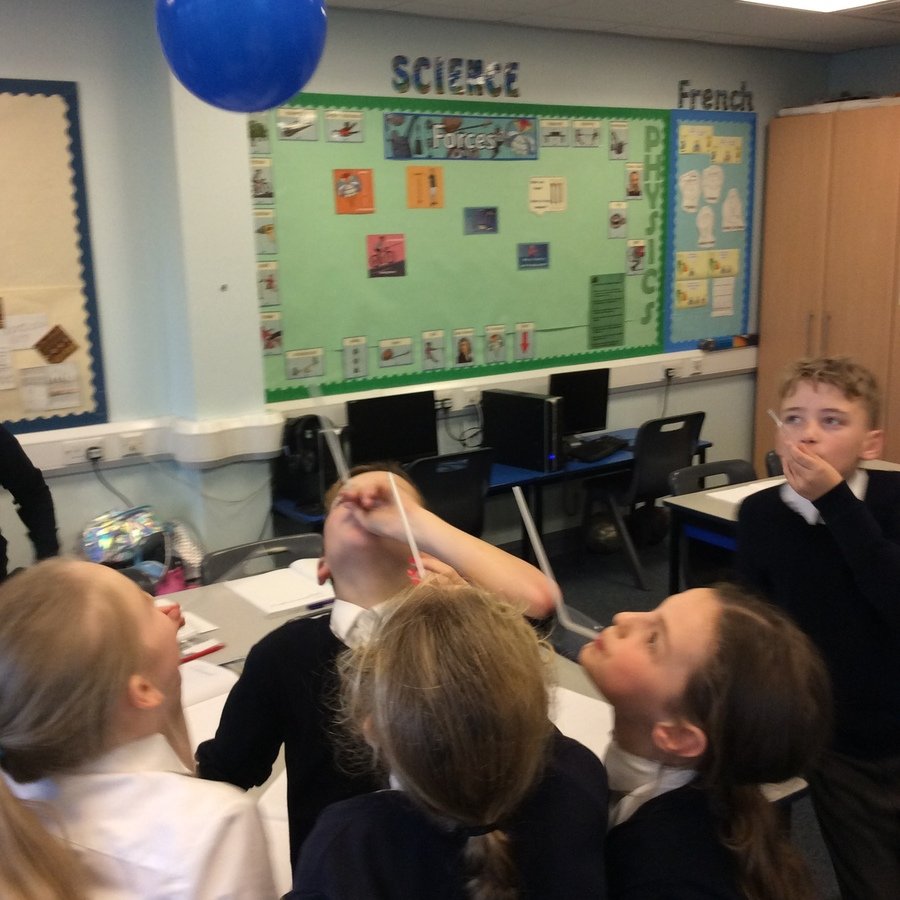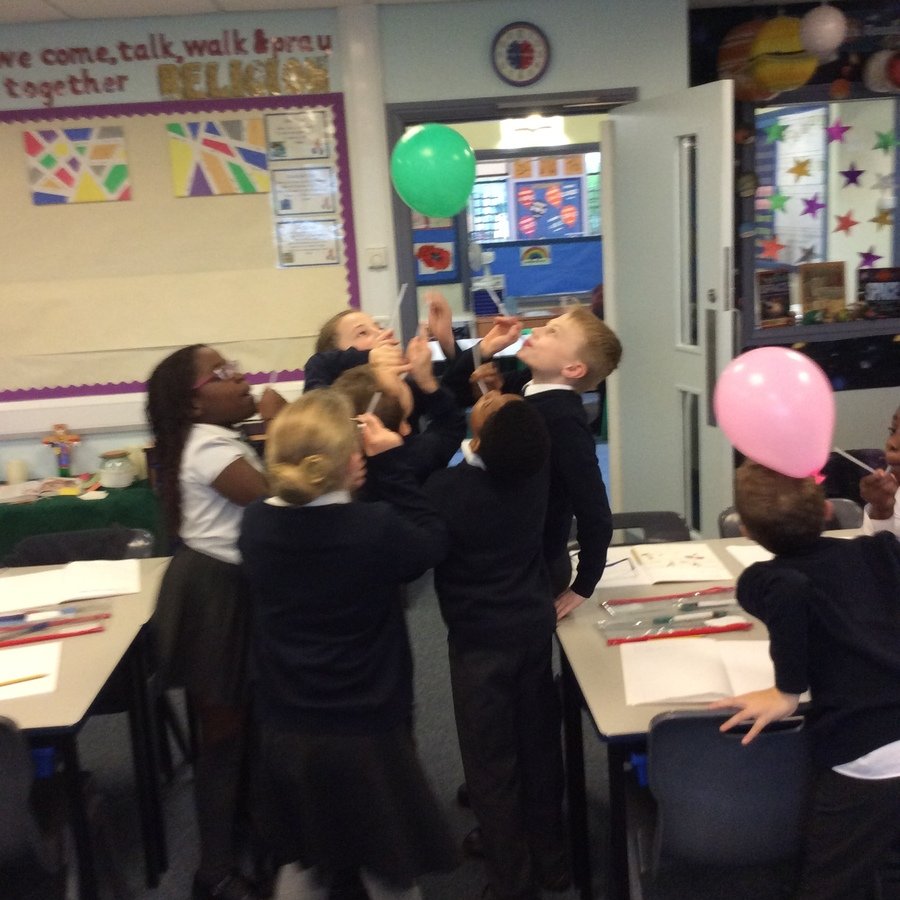 In Science we are learning about forces. Using a balloon and some straws we learned whether we could cancel the effect of gravity simply by blowing through the straw keeping the balloon up. The trickiest part was working out when we had cancelled gravity.
Year 5 have got lots on this term with 4 home activities to do each week, we are always busy learning!
Homework Timetable Tasks
Children need to complete one task from the homework timetable each week. This is due in every Monday.
Reading
All children need to bring their reading books into school every day, please encourage reading and sign reading records.
In Year 5 we need to know our times tables by heart and practise them as much possible! Times Tables Rockstars is lots of fun and we can already see an improvement in class!
Spelling Shed
Spellings are now set on Spelling Shed. It is an exciting new way we do our spellings. We should be completing our spellings on the website using our logins.