We have three class in Year 3/4 this year:
3/4SW - Mrs Williams
3/4KB - Mrs Brookes
3/4GN - Mrs Nicholas
PE is on the following days for each class:
Year 3/4GN - Tuesday and Thursday
Year 3/4KB - Tuesday and Thursday
Year 3/4SW - Tuesday and Wednesday
The children celebrated World Book Day by dressing up as their favorite book character. All children made a great effort with their costumes. It was very hard for the teachers to decide when choosing the two best costumes from each class! During the day in school, the children made book marks which were judged and winners were chosen from each of our classes. We also shared many favorite stories throughout the day.
Toast is 15p per day - please try to send the correct money.
All children should bring their reading book everyday.
Spellings are sent home on a Monday and will be tested on the following Monday.
Parents celebration
Thank you so much for attending our wonderful celebration. It was fantastic to see so many of you. The children enjoyed sharing their french language skills.
Mindfullness Day
On Thursday 18th January, everybody in the school had the opportunity to focus on Mindfulness. During the day, we had a go at Yoga, meditation, visualisation and even got to create relaxation glitter shakers. The children were so well behaved and enjoyed every second with many asking 'When can we do it again?'.
Remembrance Events
Year 3/4 created poppies as an act of remembrance. We shared our thoughts and talked about why we remember those who had fallen fighting for our freedom.
Stone Age Boy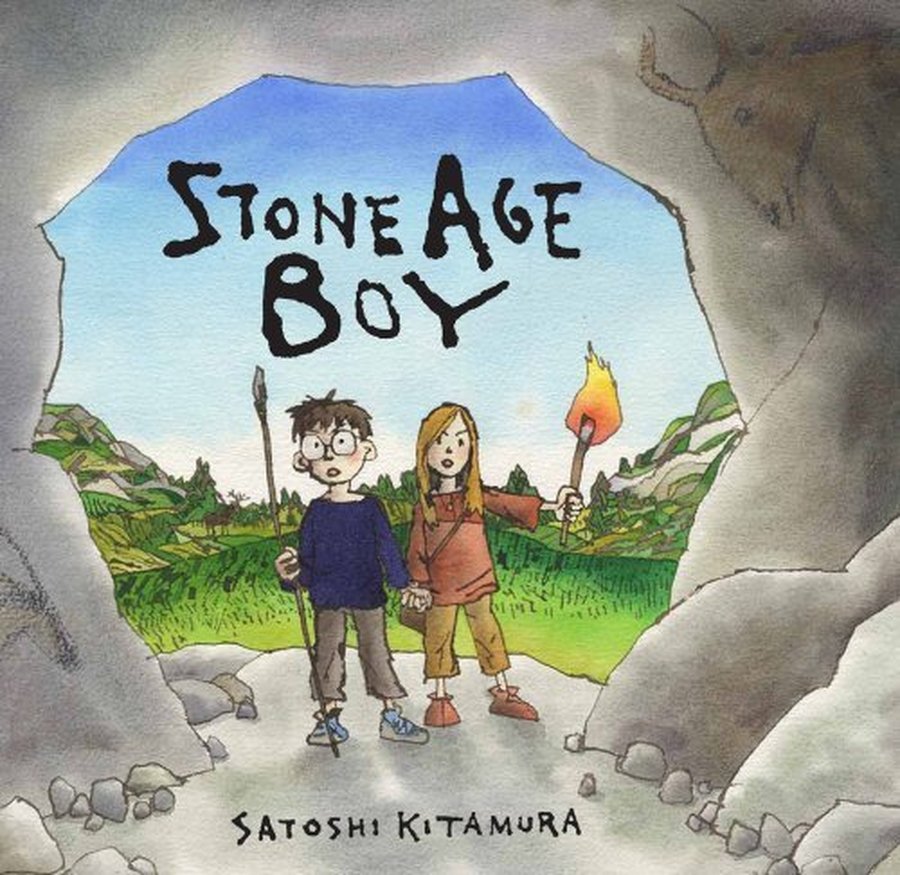 This half term, Year 3/4 have enjoyed learning about the Stone Age through the text 'Stone Age Boy'. We have created a narrative turning the book on its head by having the main character visit our time. We have also created a non-chronological report about the people in the Stone Age.
Stone Age History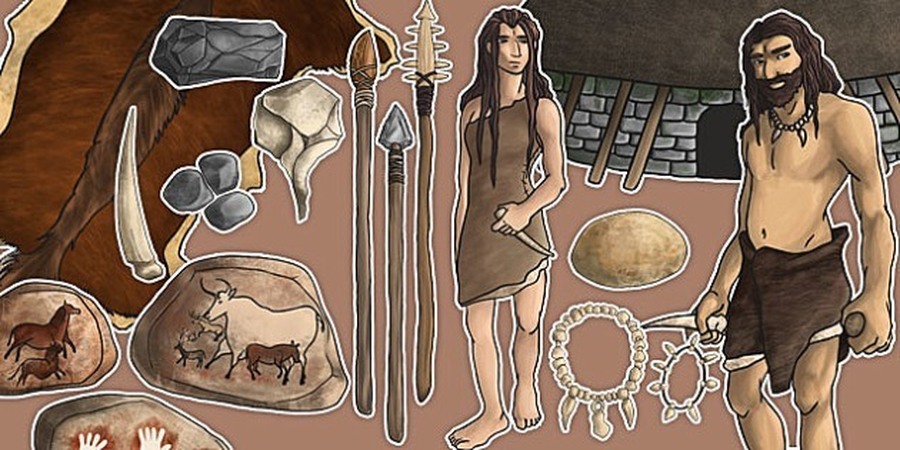 Everyone has loved learning about the Stone Age. We have explored the differences between now and then and also tried to understand how things changed across the course of the Stone Age Period.
We are all different but equal!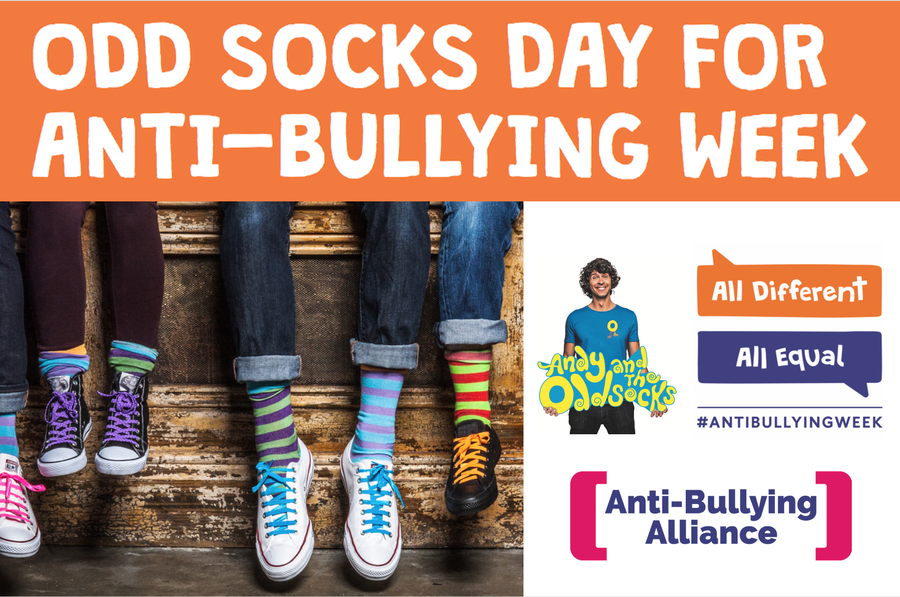 This week Year 3/4 have been exploring this year's Anti-bullying Week theme 'all different but all equal'. On Monday it was odd socks day so the children in Year 3/4 have created their own odd socks. On each sock our friends and teachers have written words about us that make us amazingly different but all our socks are the same size and shape making us equal. We take anti-bullying very seriously in Year 3/4. We care for each other and want everyone to be happy. 'Sensitive' has been our word for the week. If we are sensitive to each other, we will never cause hurt or pain.
Making maths fun!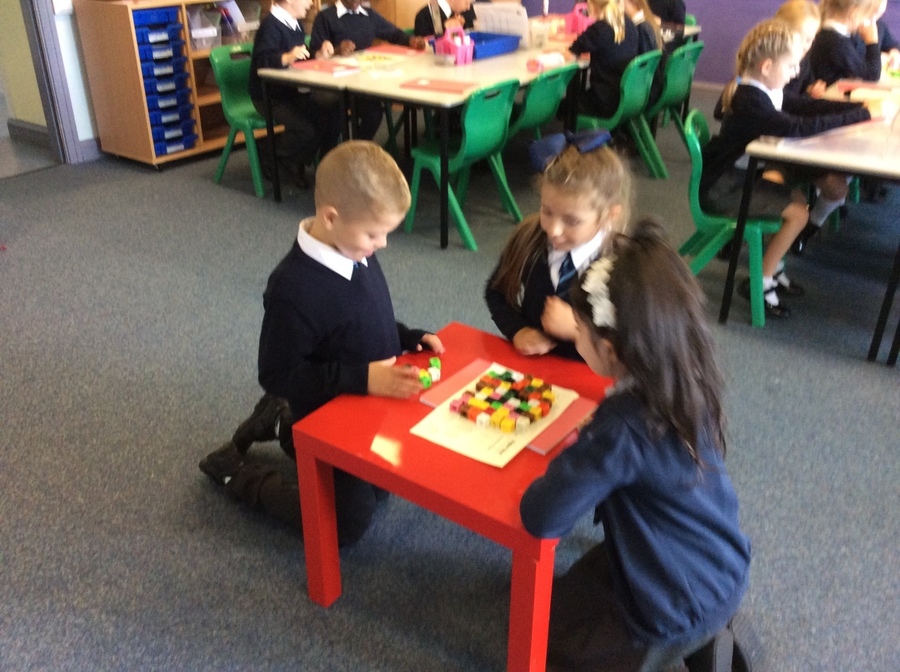 Each week, we try to make maths teaching and learning as practical as possible. Year 3/4 have been learning number facts using this cubes game which was very popular amongst the children!
Science day
The school focus for this day was Eco friendly. During the afternoon the children recycled plastic bags using them to weave mats.
Food Technology
Year 3/4 have started Food Technology this half term. They have been practising using tools and different equipment to prepare recipes that reflect ingredients from around the world.
Earth Science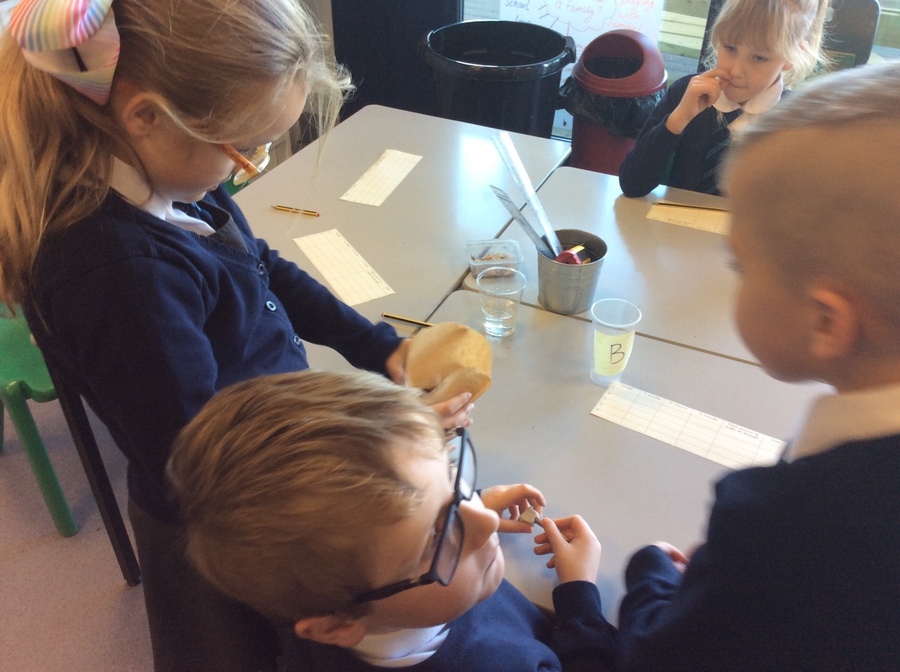 Year 3/4 have been exploring the land beneath our feet. Each session in science has been focused on investigating the soil and rocks which form part of the how the ground has changed over time.
Peace Day Celebrations
Year 3/4 celebrated Peace Day by focusing on building relationships with each other by recognising the skills and qualities that we each have.