Reception
Welcome to our Reception Class!
Reception Team
Mrs Bradbury - Class Teacher
Miss Howard - Class Teacher
Mrs Egan - Teaching Assistant
Mrs Backhouse - Teaching Assistant
Miss Gray - HLTA
Mrs Booth - Teaching Assistant
Reception Reminders: Mini Movers is on Tuesday Mornings. Please ensure your child has a named bag with a pair of black pumps in school. Fruit is available free of charge daily. Toast is available daily, please send 75p in an envelope with your child's name, every Monday.
Reception Phonics Briefing
Please click on the link below to access the information for the Reception phonics briefing.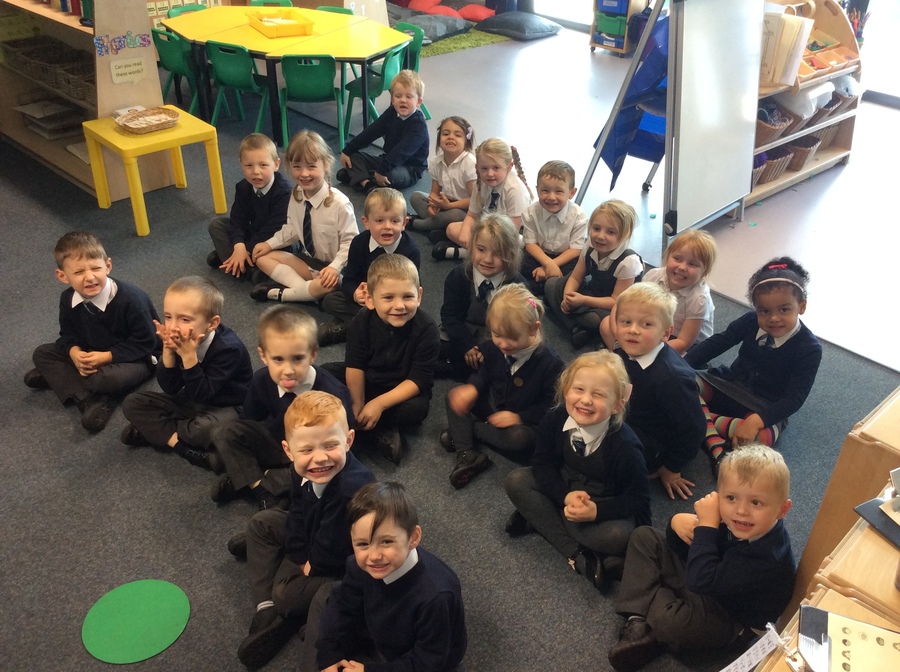 Reception RKH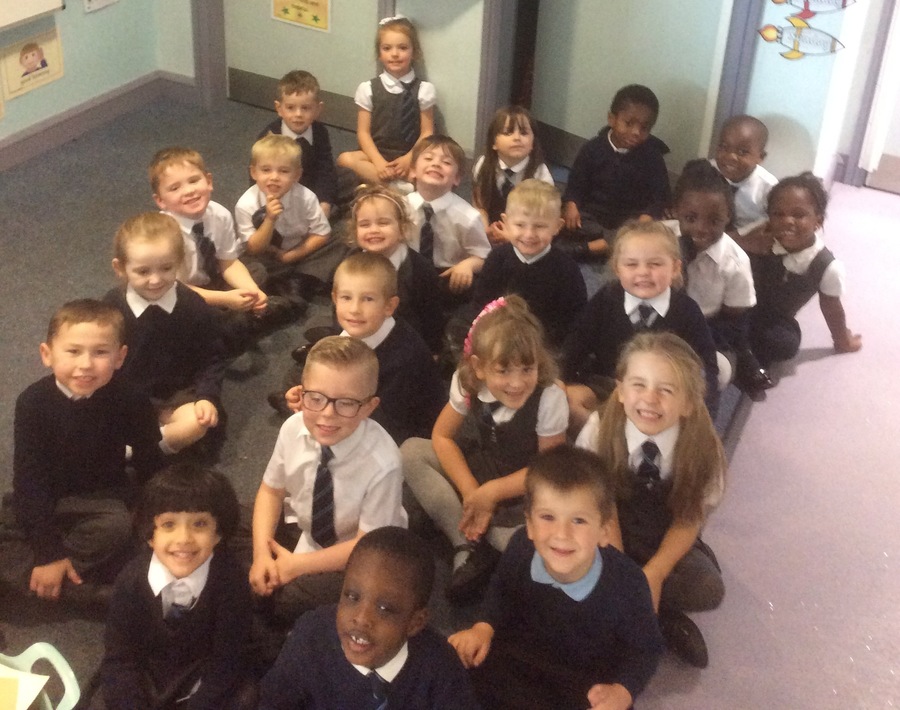 Blackpool Zoo Trip
On Friday 20th April, Reception went to Blackpool Zoo. The children were very excited and could not wait to get there.
They all had a fantastic time and enjoyed every minute of the day. As you can see to your right, the weather was on our side.
All of the staff and children would like to say a huge thank you to you all because without your help we would not have been able to enjoy this experience.
Thank You!


Understanding the World
Chicks
The children were so excited when the farmer brought our eggs to school. They did not have to wait long before the chicks hatched. Sadly one of the chicks did not, so the children decided to say a prayer.
The children were very amused when we brought the remaining chicks out of the box. The chicks were trying their hardest to escape and explore the classroom.

Sports Relief 2018
The children really enjoyed themselves today for Sports Relief!
Look at some pictures of us all having a fantastic time on the bouncy assault course.


Today, Wednesday 7th February we celebrated 'Safer Internet Day.' The slogan this year is "Create, Connect and Share Respect: A better internet starts with you."
The children listened to the story of 'Smartie the Penguin.' It was Smartie's birthday and he really wanted a tablet for a present. He was so excited when he finally opened his last present and there it was...a shiny new tablet!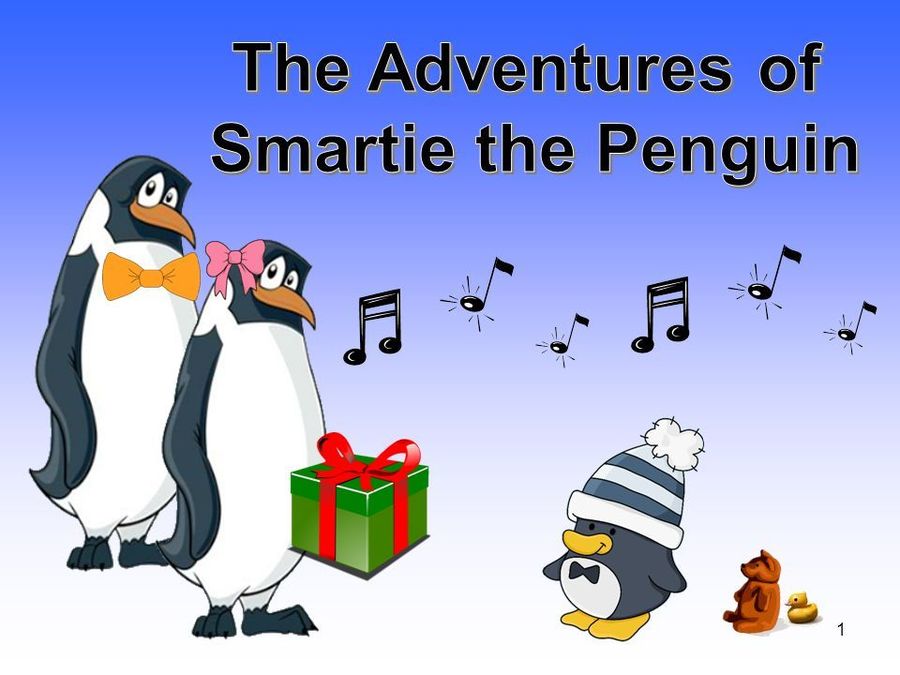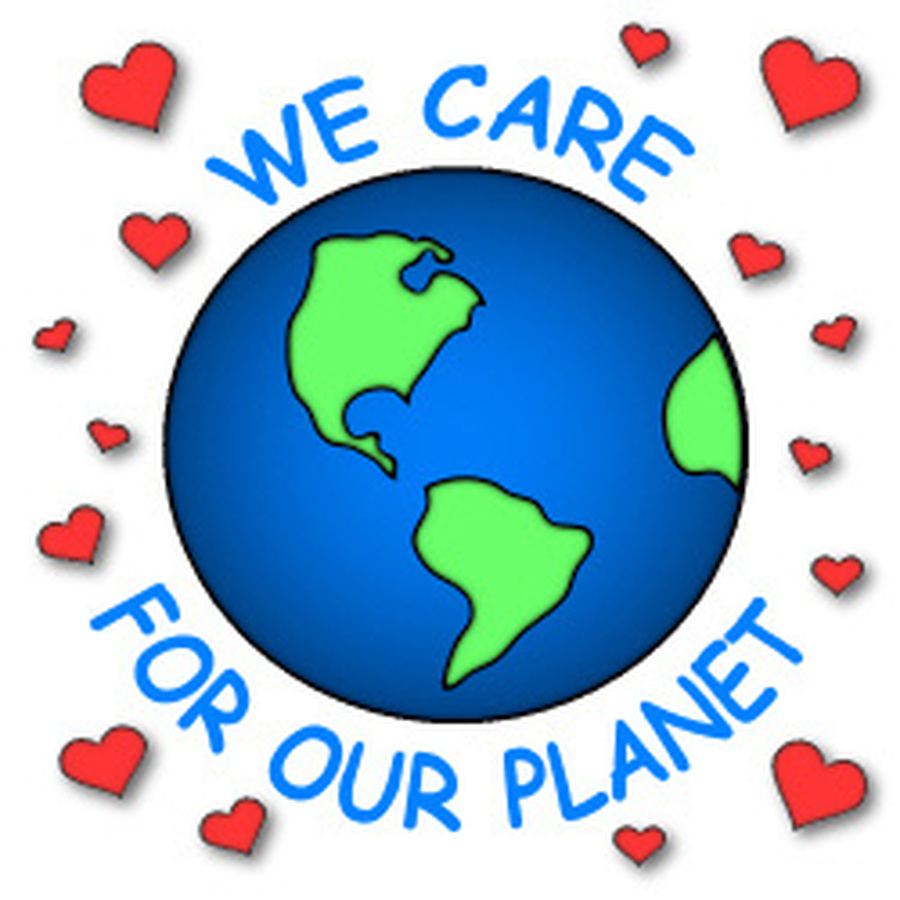 On Thursday 18th January we held a 'Mindfulness Day.' The aim of the day was to provide children with techniques and strategies to help them relax and be more mindful in school and at home.
The children had a fantastic day!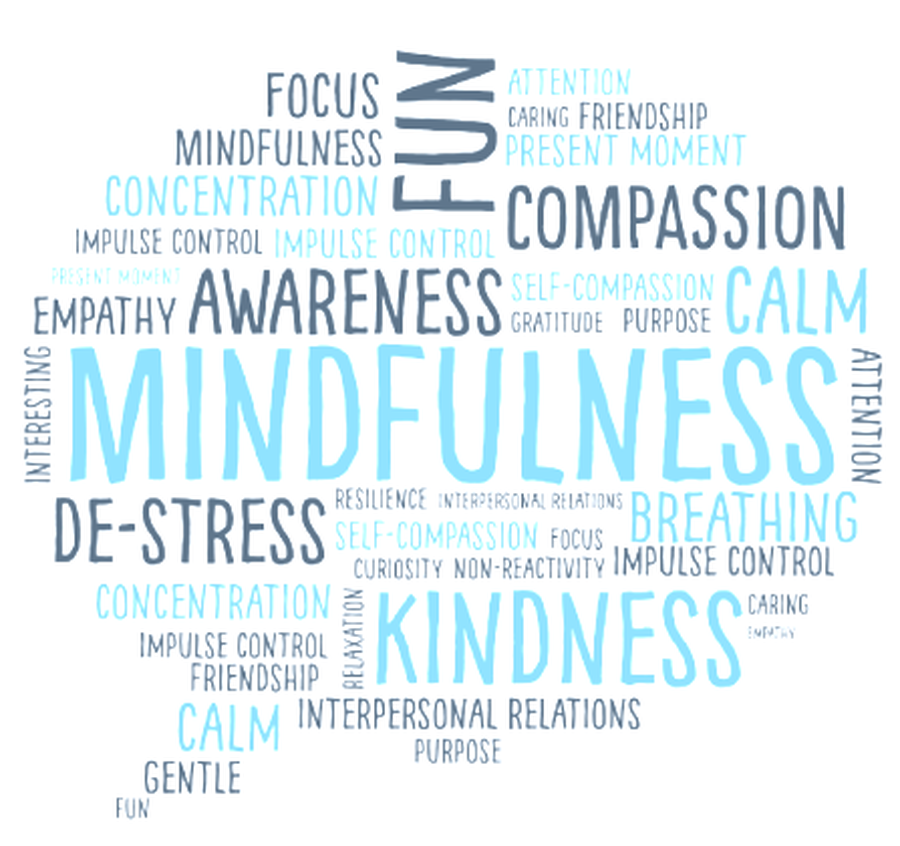 Christmas Party Day
The children really enjoyed themselves, especially meeting Father Christmas.

Hour of Code
Last week the whole school completed the 'Hour of Code'.
During this hour, Reception learnt how to create a code on the whiteboard to make a furry alien follow our instructions when we pressed a number of directional arrows.
We had lots of fun!

Anti-Bullying Week 2017
This week we have been focusing on Anti-bullying week. We have been learning all about how to keep ourselves safe and strategies that we can use. On Monday we wore odd socks to celebrate that we are all different and all equal.

The Rosary
As October is the month of the Rosary we have been exploring what it means and what we should do at each point of the Rosary.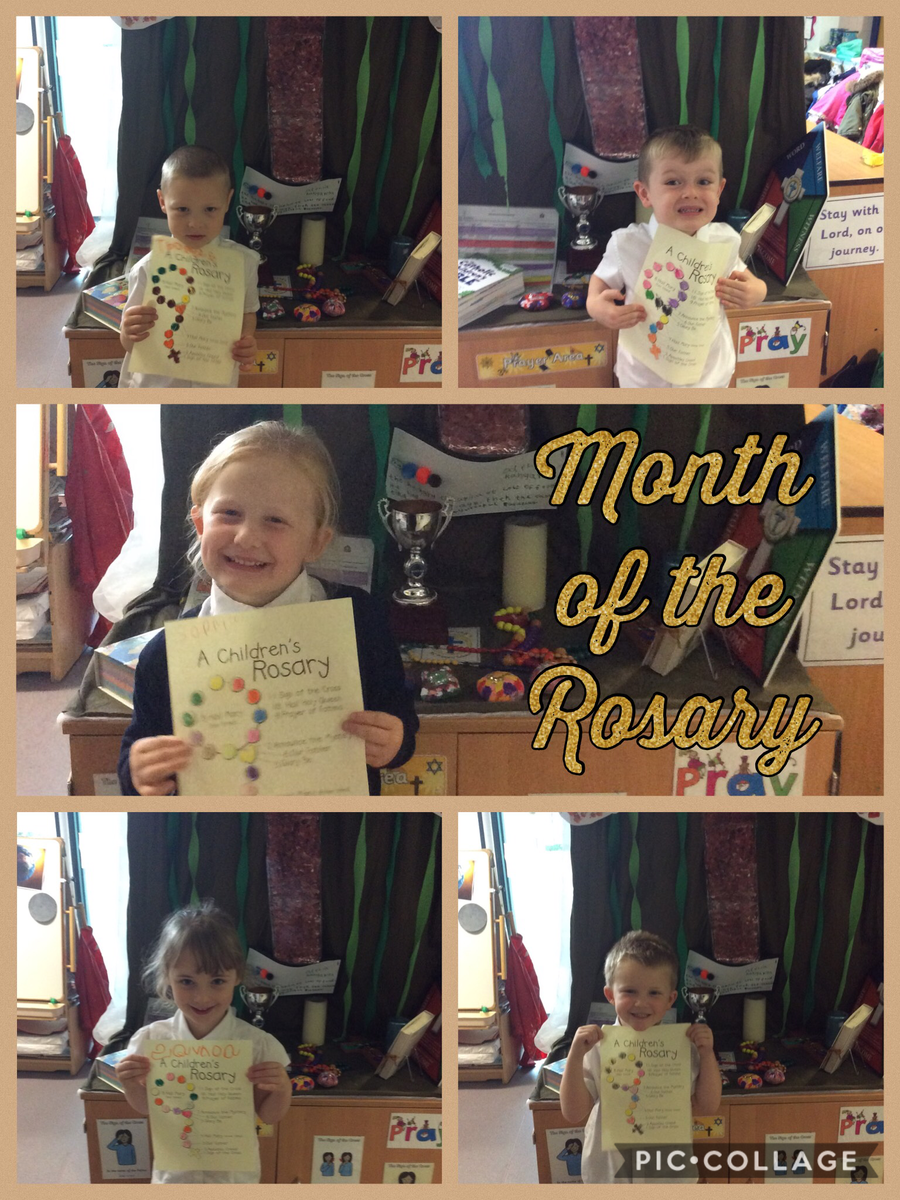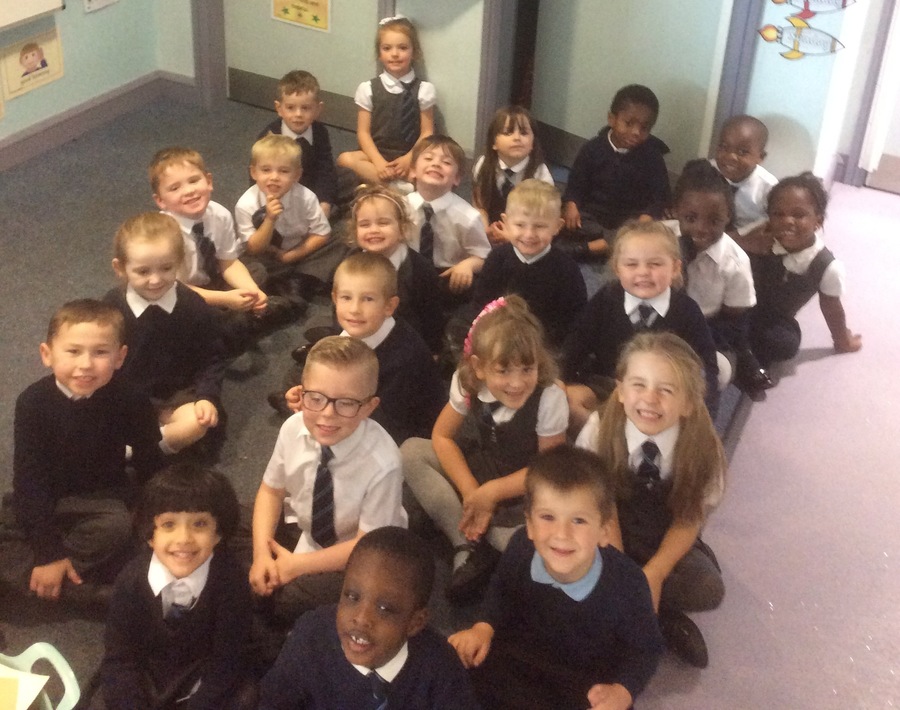 International Peace Day
On Thursday 21st September we celebrated the International Day of Peace. We engaged in lots of activities throughout the day such as decorating Peace cakes and Peace Rocks.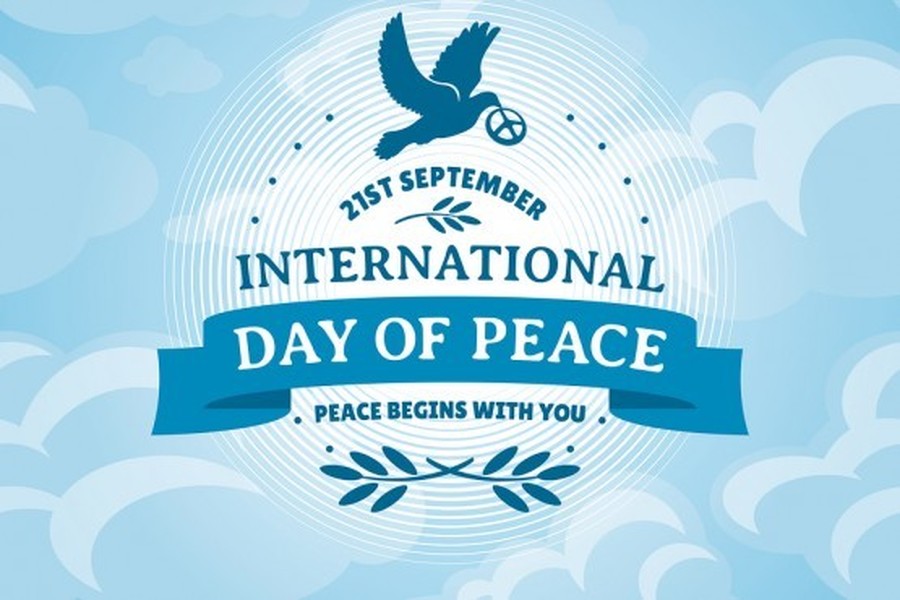 Understanding the World
Life Cycle of a Frog
One of our parents has kindly given Reception some frogspawn from their garden pond. Once the children have witnessed the 'Life Cycle of a Frog' they will return to the pond.
The children have been fascinated so far on how they have changed to tadpoles in a short period of time.
Watch this space as they continue to develop into frogs.

Holy Week Celebrations
Today we enjoyed taking part in our 'EYFS Prayer Stations.'
We had an amazing time visiting each station in our key groups. We enjoyed reflecting at each station.
The children were very respectful!

We finally held our 'World Book Day' on Friday.
The children had an exciting day and they all looked fantastic in their costumes.
We made our own bookmarks and attended a whole school assembly to see the winners of 'Best Outfit' and 'Best Bookmark' for each class.
Here are some of our photographs from each class.

All of a sudden, whilst he was happily playing his favourite game, a 'Pop-up' appeared.
Smartie asked the children:
Should he try to fix the tablet himself?
Or should he tell his Mum and Dad?
The children had time to talk about the choices they would have made and why.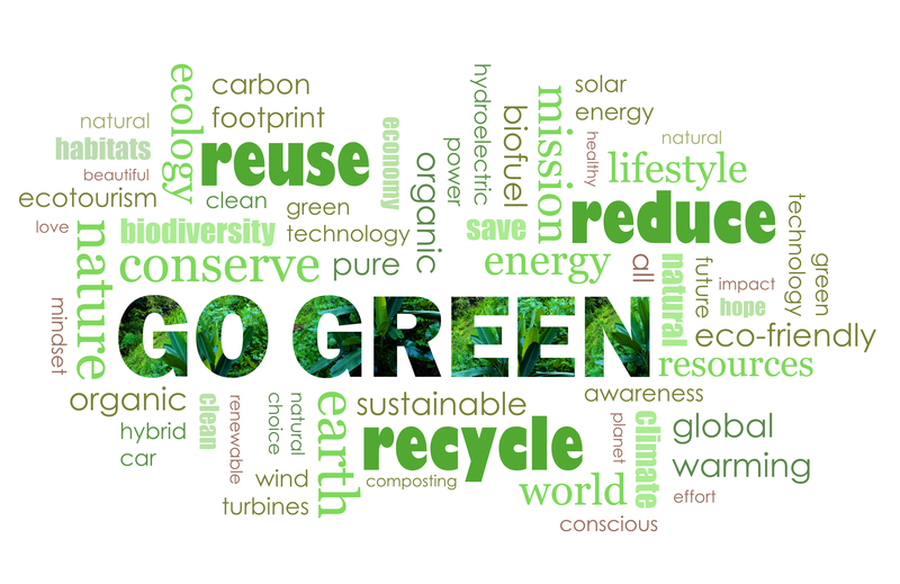 On Monday 29th January we learnt all about 'Being Eco' and looking after our environment. Miss Berry gave each class a cardboard box and asked everyone to fill it with anything that was plastic for the whole week.
Today, during assembly the 'Eco Team' had collected all the boxes from the classrooms and Miss Berry showed the whole school. The children were amazed at how much we had used!
This afternoon, the Reception children walked around the back of our school to see how much litter people throw away on our streets. They could not believe how much they found in a short space of time. Some of the children suggested that we should get in touch with the local council to see if they can provide more bins for people to use.


Don't we all look fantastic in our Christmas Jumpers!

African Hedgehog
Last week, we were very excited because Chloe brought her pet African Hedgehog into school.
We had to be very careful when we stroked the hedgehog because if you stroked it the wrong way its spines would fall out.
Do not worry, we all washed our hands after!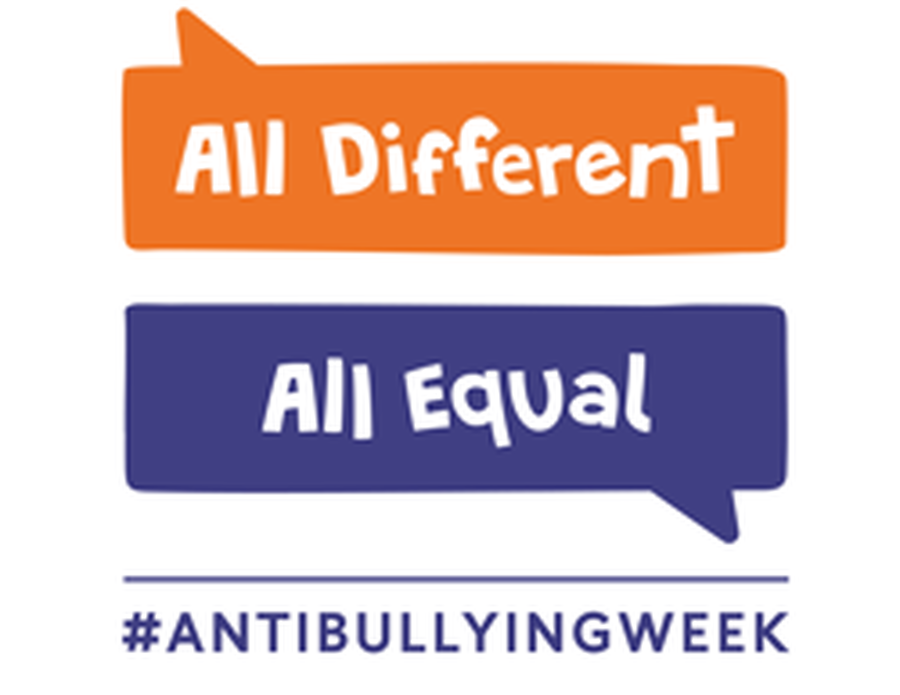 Parent Celebration
Monday 16th October 2017
Thank you to everyone who was able to attend our 'Parent Celebration today.

World Smile Day 2017
World Smile Day is celebrated on the first Friday in the month of October every year.

The message of World Smile Day is
"Do an act of kindness. Help one person smile."

European Day of Languages
On Tuesday 26th September we celebrated the European Day of Languages.
We learnt how to say 'hello' and 'goodbye' and the song 'Heads Shoulder Knees and Toes' in French.
We had a fun afternoon!


Understanding the World
Stick Insects
For the first time, we have some newcomers to our Reception class...Stick Insects!
The children enjoy checking everyday to see how much they have grown.
They have been asking lots of questions such as 'What do they eat?' And we have been using the internet to find more information about how to care for them.

Holy Week Celebrations
Today we enjoyed taking part in 'Stations of the Cross.'
Year 3/4 led us through each station as we watched and reflected.
We were all very calm and respectful.


Winter Parent Celebration
We enjoyed our celebration on Tuesday. We hope you enjoyed engaging in some of the activities that the children have been completing over this half term.
It was wonderful to see you all!
Thank you!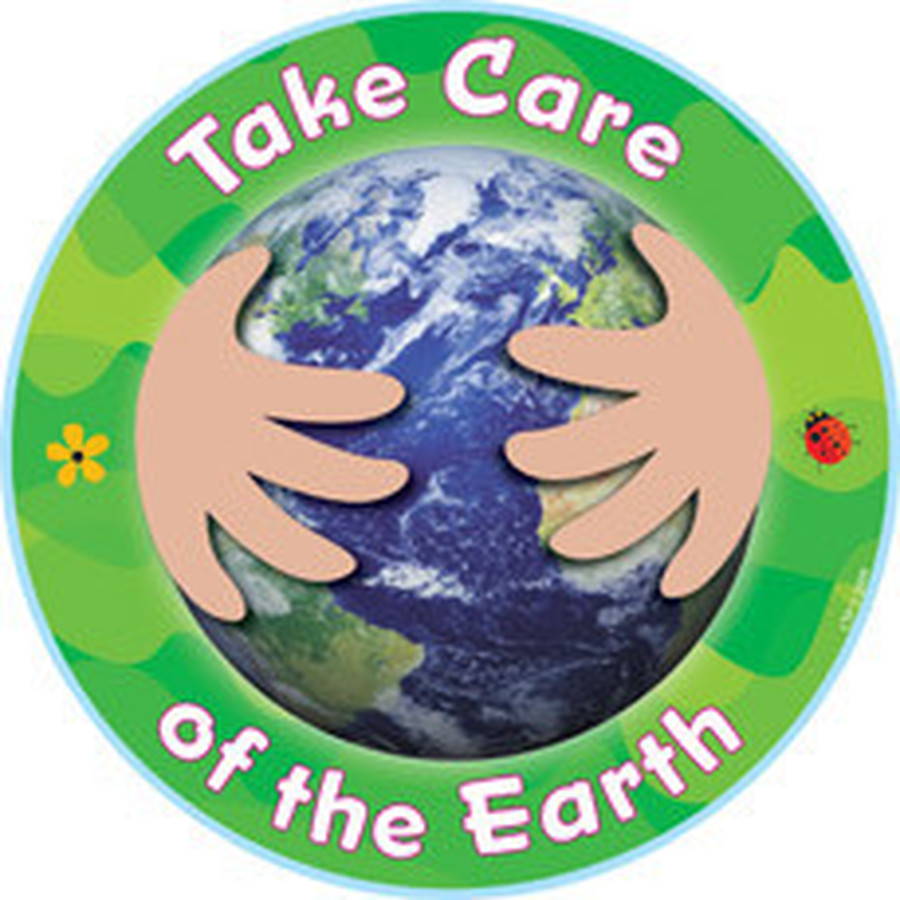 In Key Groups children talked about different feelings and emotions.
As a whole class they listened to relaxing and calming music as they lay down for our meditation session.
All the children made mindful jars to show what our minds are like at times. They really enjoyed making these.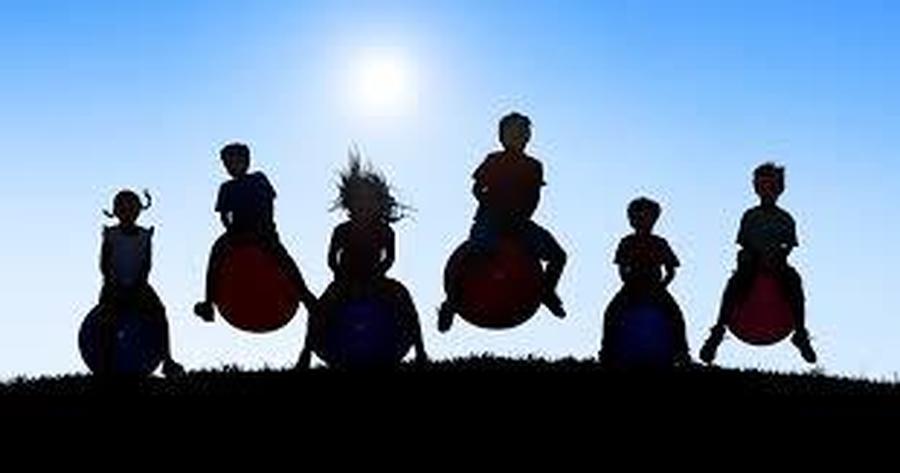 Enterprise Sale
The children really enjoyed making chocolate fudge, rocky road and tinsel cakes.
We think that we had the best stall!! :)

Pantomime
Today we were lucky enough to watch a pantomime!
It was Aladdin and we all really enjoyed it and had a wonderful time!
What a lovely treat just before Christmas!

Our Tree of Kindness
We created a 'Tree of Kindness' display.
The children said that we should be kind to each other and they explained how we can do this.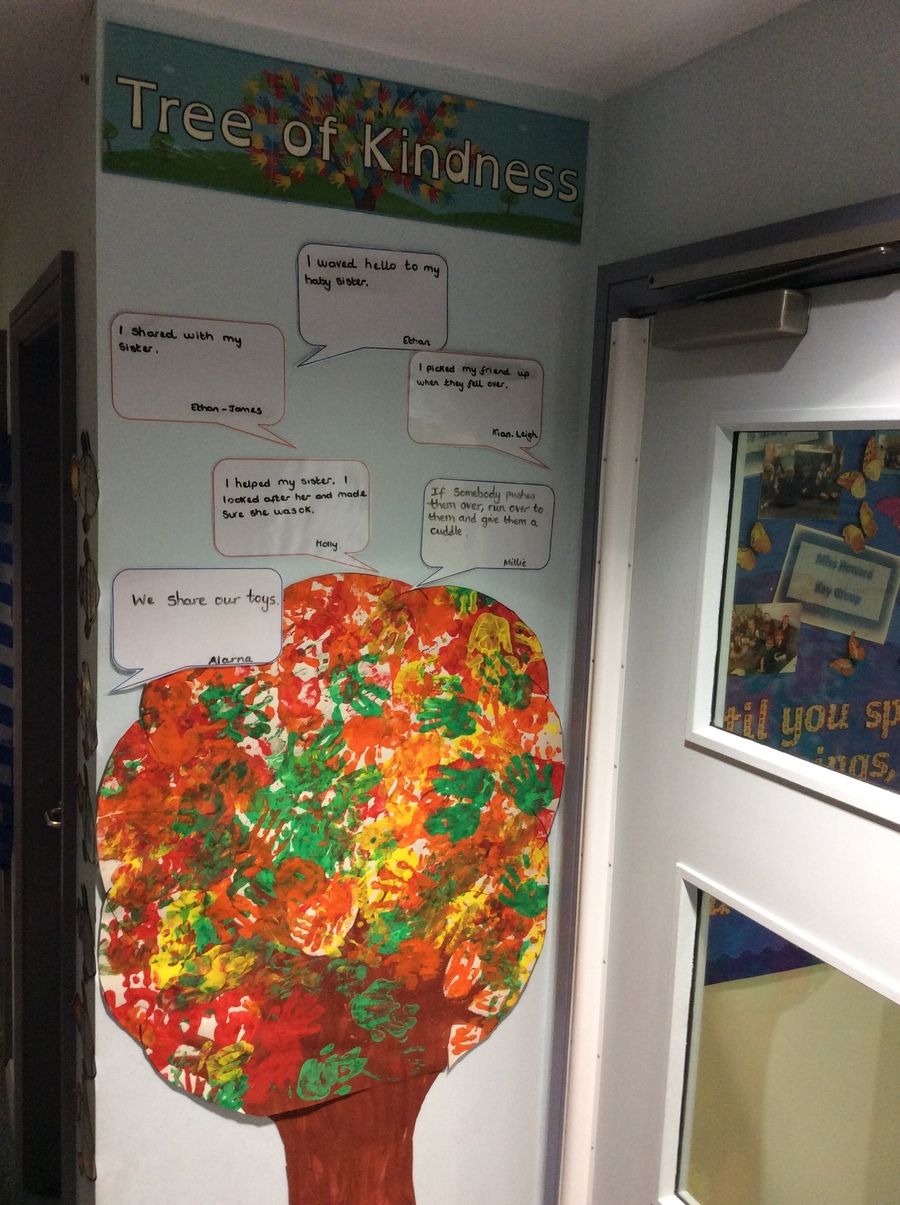 Parent Celebration
The children really enjoyed performing 'Heads, Shoulders, Knees and Toes' in French and creating self portraits with you.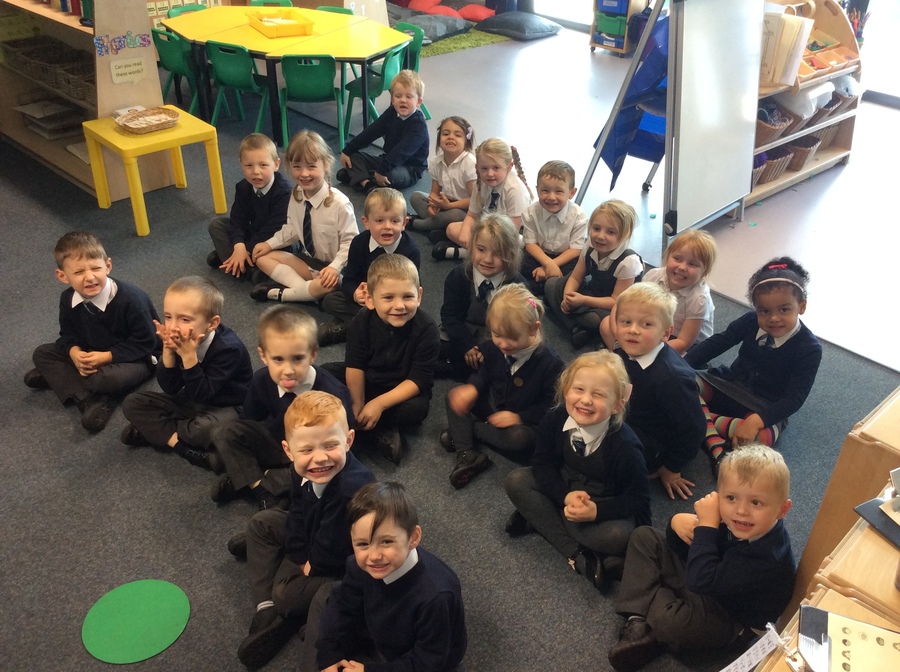 Greater Manchester Daily Mile Celebration Day 2017
On Friday 22nd September all the children took part in the Greater Manchester Daily Mile Celebration Day!